We know it's still October, but life tends to shift into "fast-forward" mode as the holidays get closer. And the line-up of holiday shows at the Walton Arts Center will sell out quickly, so we want to be the first to give you an opportunity to win tickets to Rudolph the Red-Nosed Reindeer Musical at the Walton Arts Center. (Did you know this classic show has been on TV now for more than 50 years?) This show made its first visit to Northwest Arkansas in 2015, and it's back this year by popular demand.
This week you have a chance to win FOUR tickets to this show. You'll be in the audience on opening night on Friday, December 1, 2017 at 7 p.m.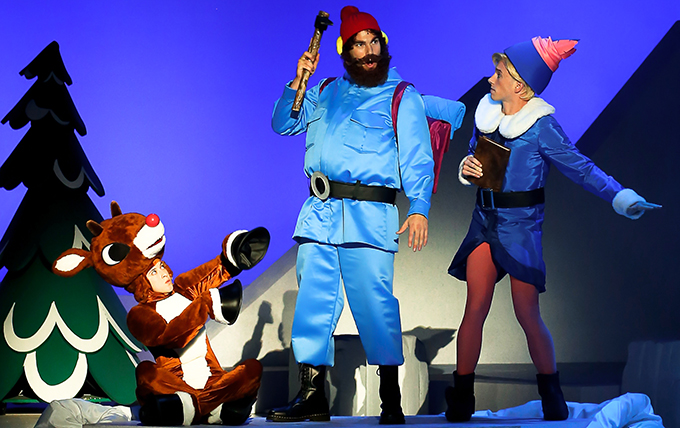 ABOUT THE SHOW: The story tells the tale of a young Rudolph who, because of the appearance of his bright, shining nose, is ousted from the reindeer games in Christmas-town. He flees town, meets up with new friends Hermey and Yukon, and a series of funny and endearing adventures ensue including a visit to The Island of Misfit Toys. Rudolph journeys home, where a snowstorm of epic proportions is threatening Christmas. Can Rudolph save his family and friends and help Santa save the holiday?
No worries… If you love the TV special, you'll love the stage version, too, because the creators of the musical have stayed faithful to the original show. This production is great for kids age 5 and up.
HOW TO ENTER: If you'd love to win these four show tickets, click on the words "post a comment" below and tell us about one of your kids' favorite toys. (Check the comments posted by other moms to get ideas for your Christmas shopping list!)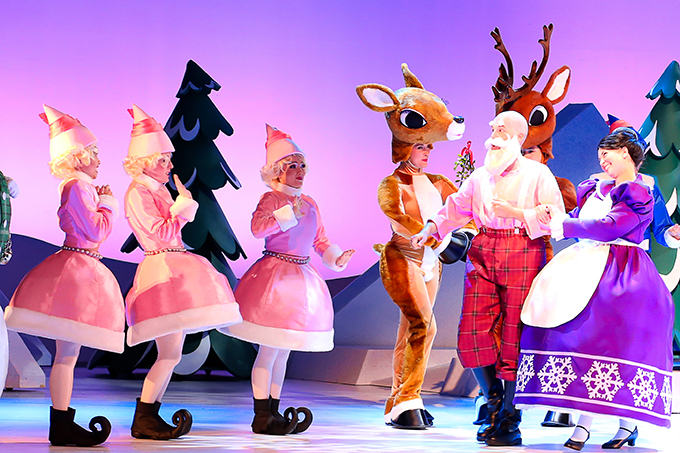 INCREASE YOUR ODDS OF WINNING: If you'd like to increase your odds of winning a night out on the town, share! Email friends and family about the giveaway and CC us so we'll be sure to give you credit. We'll give you an extra chance to win for each person you tell. The email is giveaways@nwaMotherlode.com.
(You can also earn an extra chance to win by signing up to receive the free email newsletter we send once a week. The sign-up box is at the top right of this page.)
BE SOCIAL: You can also earn extra chances to win by commenting on our Facebook page, following us on Twitter or following us on Pinterest. If you do any of those, just mention it in your comment or email so we can give you proper credit.
If you'd rather not leave your Rudolph tickets to chance, click HERE to get info on how to purchase tickets. There are several different dates and show times which should make it easier to find one that works with your schedule.
Good luck, mamas!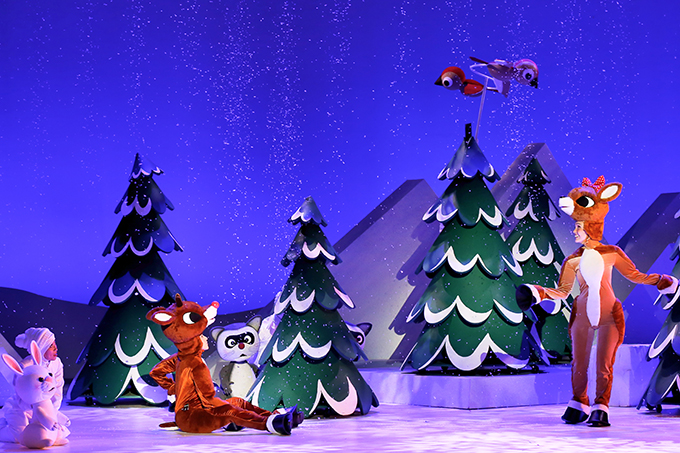 Save
Save
Save
Save
Save
Save
Save
Save
Save
Save