Take the kids to see Three Billy Goat's Gruff at Trike Theatre!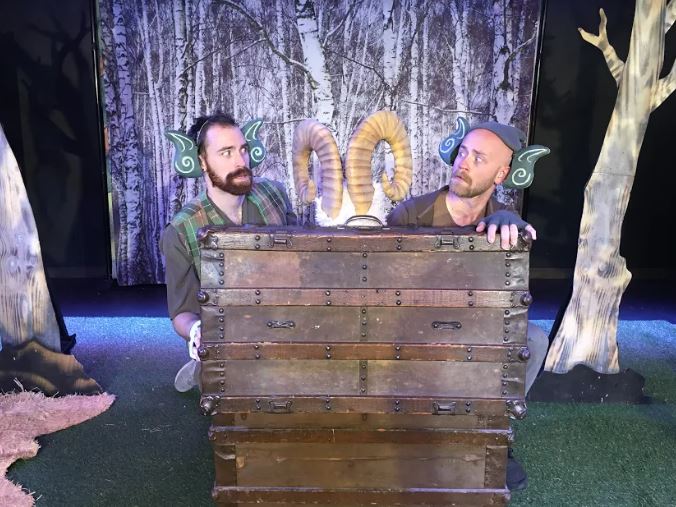 We're big believers in introducing your kids early to the magic of the theatre and then nurturing that love of the performing arts. Kids LOVE it. Their imaginations are hungry for stories and new experiences.
Trike Theatre has a great opportunity for kids to experience theatre with the upcoming production of Three Billy Goat's Gruff. This is the second production in the Little Trike season, which is designed to be engaging, educational and interactive. These performances are called "non-shushing" shows because Trike encourages children to respond to the characters' questions throughout. With the audience's help, two trolls retell the scariest story known to their tribe. Find out if the hungry Billy Goat's Gruff can outwit the mean troll who lives under the bridge and reach the delicious green meadow. While the story is about the trolls' quest, the true heart of the story is around friendship. Watch as even trolls have to learn how to be kind to one another!
Also, Trike has group dates available for scout groups, school groups and mom groups. For more information about group dates, send an email to Info@triketheatre.org
TICKETS: $6.00
Children under 2: FREE
-Saturday October 19, 2019 @3:00 PM & 4:30 PM
-Saturday October 26, 2019 @3:00 PM & 4:30 PM
Interactive pre-show lobby experience begins 30 minute prior to showtime.
Location: 902 SW 2nd St., Bentonville, Ark., Suite F
For more information on upcoming children's shows at Trike Theatre, click here to visit the website.