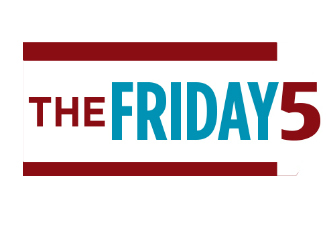 There are some moderate temps on the way … so let's go swimming! No, for real. See what other great things you and your family can do in Northwest Arkansas this weekend.
JC Movie Night: Despicable Me 3

#JCmovienight is back for Season 4. January's movie is a family-favorite, Despicable Me 3. This is a totally free movie screening in the auditorium.
Date: Friday, Jan. 19
Time: movie starts at 6:30 pm.
Location: Jones Center
More info: Click here
Three Billy Goats Gruff in Springdale
With the audience's help, two trolls retell the scariest story known to their tribe. Find out if the hungry Billy Goats Gruff can outwit the mean troll who lives under the bridge, and reach the delicious green meadow. Geared toward two to five year olds. The Tiny Trike series provides a fun introduction to professional theater for youth. 
Date: Friday, Jan. 19 and Saturday, Jan 20
Time: 9:30 a.m. and  11 a.m.
Location: Arts Center of the Ozarks
More info: Click here
Be My Shiloh Valentine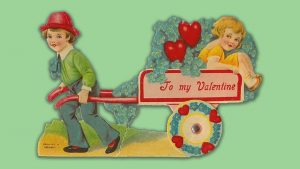 Celebrate Valentine's Day a little early by making your own Victorian Valentine Card. Part of the Shiloh Saturday Series for families.
Date: Saturday, Jan. 20
Time: 10 a.m. – 11 a.m.
Location: Shiloh Museum of Ozark History
More info: Click here
Wonders of Winter Wildlife 

If the onset of "cabin fever" is beginning to set in, the Wonders of Winter Wildlife at Hobbs State Park will set you free.  Birds-N-breakfast:  Enjoy some coffee, juice, and donuts.  The University of Arkansas will be catching birds, and then releasing them back into the wild.  Bring your camera for bird photos close up. Local wildlife rehabilitator, Lynn Sciumbato, will give the popular "Raptor Rescue" program using live birds native to northwest Arkansas. Bird expert and author, Joe Neal, will talk about the "Birds of Beaver", while Master Naturalist, Ken Leonard, will exhibit an eagle nest model. Bird enthusiast, Rick Jones, will talk about the form and function of birds. Memorable, family-orientated "table top" programs, a short trail hike, an eagle watch cruise, and evening astronomy programs complete the activities. 
Date: Saturday, Jan. 20
Time: 9 a.m. (see schedule for all activities)
Location: Hobbs State Park Visitor Center
More info: Click here
Sunday Sunday: Free Swim
Enjoy a complimentary afternoon of pool use as part of the Funday Sunday series. Sponsored by Walmart. Free public pool access
Date: Sunday, Jan 21
Time: 1:30 p.m. – 4:45 p.m.
Location: Jones Center
More info: Click here