By Sarah Martin Hood
I have been a longtime believer in Social Media. It's a powerful way to keep in touch and an extremely efficient way to gather and distribute information. And if you're like me, you're always looking for the best places to get the best info — so here are some Social Media outlets and contacts – from right here in NWA!
Of course, we have to start with nwaMotherlode! The "mamas" would love for you to follow them on Twitter (click here!) and join them on Facebook (click here!).
Twitter: Twitter is a website offering social networking via messages called tweets. Tweets are text-based posts, no more than 140

characters displayed in a Twitter feed. If you're not into Twitter yet – don't worry. It's easy – and FREE. And you don't have to feel obligated to "tweet" anything in order to make Twitter worth your time. Receiving Tweets from others is half the fun! Here are some NWA Twitter Feeds to get you started:
@fayetteville_ar is the official feed of Access Fayetteville, bringing you news on the Razorbacks, Bikes Blues & BBQ, Dickson Street, The Farmers Market, Springfest and the University of Arkansas.
@NWArkTimes or @nwaonline for news, news and more news.
@NWAWhatsup or @CelebrateMAG for a pulse on the entertainment scene and celebrating the people, places and events that make Arkansas special.
A few of the major public school districts have starting using social media to circulate information and make announcements. @fayar and @RogersSchools
@NWApeekaboo for additional mom and family scene.
And @wholehogsports or @HImagazine for all things Razorbacks!
Facebook: Facebook is, well, FACEBOOK. With over 600 million active users, it's hard to believe there are people reading this blog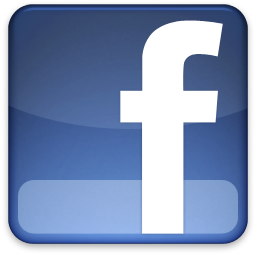 who don't know how it works. It's a massive social networking site that allows users to interface with photos, videos, news stories and personal updates. "Fan pages" have really changed the way Facebook operates — with information and news and updates coming from companies or brands or celebrities in a whole new way. Here are some NWA Fan Pages you should definitely check out:
NWA Deal Piggy is a great site – especially for those who are new to the area. Deal Piggy sends out a DAILY deal or coupon for a great place in NWA. 50-90% off!
Gap Kids NWA Mall is one of my absolute favorites. The manager of our store right here in Fayetteville sends reminders of sales and markdowns and even NEW ITEMS in the store.
Northwest Arkansas Naturals gives you updates and fun stuff for the kids.
KNWA for news practically AS IT HAPPENS. I've started referring to Facebook regularly throughout the day for updates from the diligent social media junkies at KNWA.
Enjoy! I have more! If you're interested in more suggestions – let me know. I'll gladly pass along more of my favorite blogs and feeds. The more the merrier. Have fun surfing NWA! And if you have a favorite blog, Twitter feed or Facebook page you'd like to share (even if it is your own!) — please leave a comment so we can find you!
Sarah would love to hear from you with questions or feedback regarding gadgets, technology, or blogging. You can also stop by Sarah's personal blog, Musings of Mother Hood to say hello or follow her on Twitter @sarahmcow. To read previous installments of Techno Mama, click here!