By Sarah Martin Hood
I know I'm not the only one who's noticed the crazy, crazy weather we've had in Northwest Arkansas lately. From two feet of snow to excessive rain and flooding to threat of tornadoes and severe thunderstorms, it's been one thing right after another.
And it was during this last round of craziness – with the tornadoes – that I realized how differently I get my weather news and warnings these days. Sure, we had the television on and watched the multi-colored weather maps and radars, and all the charts and graphs and warnings and watches. But, honestly, I leaned pretty heavily on social media. In other words – Facebook.
I follow all of the local news stations on Facebook and even some of the bigger, national ones like The Weather Channel. And my News Feed was nearly overwhelmed by all of the updates and warnings – in real time. And the additional, "social media" layer is the instant feedback from real NW Arkansans, able to provide photos, video and time-stamped comments that allow the rest of us to have a glimpse into what is REALLY happening outside.
Great Facebook pages for weather updates:
So with all those updates flying around, we felt more than informed as far as the weather itself. We knew when to take cover and we knew when it was safe to go on to bed.
The Aftermath
This has been incredible, seeing the way social media has come alive with opportunities to help those affected by the storms – particularly those in Joplin, Missouri. With a few single points of contact to direct volunteers and communicate needs, the clean-up efforts have been more efficient and timely. Instead of groups of well-meaning people heading into the Joplin area, hoping to find a need to be met — those same volunteers can check a few key Facebook groups for specific needs – complete with directions and times. Wow! Why guess what the people of Joplin could really use when you could go on Facebook instead and get a list of relevant, urgent needs?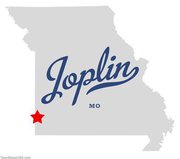 Here are a few good Facebook pages for relief effort information:
From warnings and watches to clean-up and rebuilding efforts — you'll be shocked at the good Facebook can do.
Sarah would love to hear from you with questions or feedback regarding gadgets, apps, technology, or blogging. You can also stop by Sarah's personal blog, Musings of Mother Hood to say hello or follow her on Twitter @sarahmcow. To read previous installments of Techno Mama, click here!