Don't forget to send us some snapshots of your kiddos if you'd like to show them off in our new online photo gallery. (Just click on the Polaroid at the top of the page or scroll to the bottom of this page to see our Motherlode scrapbook.) We'll be uploading new photos to the gallery
every two weeks. Our next new batch of photos will be online by March 23rd.
We are loving the pictures that have been e-mailed to us so far. Here are a few of the cuties who are currently appearing in our gallery. How cute is the little girl pictured here in her big bow? And look below at the smiley little boy posing in front of pumpkins. Love it. Thanks for sharing these cute faces with us and your fellow online mamas.
If you need a little extra incentive to remember to get those pictures e-mailed to us, how about this: At the end of each month, the sponsor of our snapshot gallery — Lisa Mac Photography — will select a few semi-finalists who have submitted the pictures with the most emotional impact. In May, she'll select a grand prize winner who sent the best snapshot and that person will receive a session with Lisa Mac and a huge 16 x 20 wall portrait of her child – for FREE! Click HERE to see examples of Lisa's amazing photographs.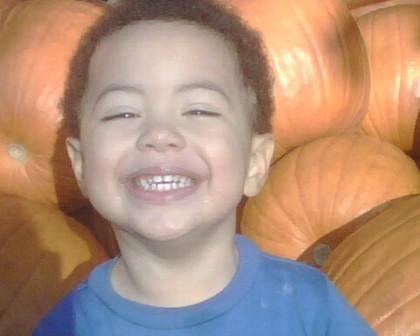 We hope you're enjoying the new snapshot gallery as much as we are. Keep those cute kid pictures coming! And don't forget that we love shots of kids AND moms. We know those are hard to come by, but don't forget to jump in a few of those pictures yourself.