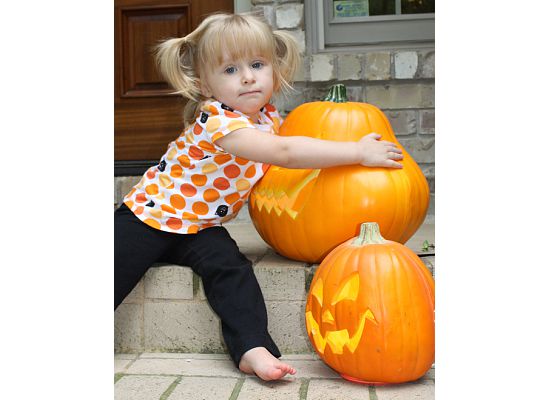 Happy Monday, mamas! It's time to decorate the blog for Halloween!
We'd love to hang some of your cute snapshots in our photo gallery so please snap a few shots and send them our way. Just email them to gwen@nwaMotherlode.com. In addition to being displayed in our photo gallery, we may also use them
in upcoming posts and in our Polaroid frame, which you see at the top right-hand corner of the page.
We'd love to see your snapshots from Halloweens past or your kids getting ready for this year's Halloween. Got a jack-o-lantern snapshot? A cute shot of the kids in a pumpkin patch? Still have last year's Halloween costume shots sitting in a computer folder? Got a pic of your house all decorated for Halloween? We'd love to see them and share them with fellow local mamas.
Just to get you in the Halloween mood, this post features a few of the cute shots we've kept over the years from past Halloween seasons. Enjoy!
Remember to send snapshots (not professional pics protected by copyright) to gwen@nwaMotherlode.com. We'll do the rest. Thanks!!