We're pretty sure you all know how much we love an easy Crockpot recipe. But when that recipe involves chocolate, we are definitely on board.
Here's one we unearthed from the recipe box just in time for colder temps and Halloween-time.
Crockpot Extra Chocolate Cake
Ingredients: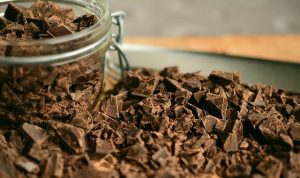 1 boxed chocolate cake mix
2 cups sour cream
1 package instant chocolate pudding
1 small bag semi-sweet chocolate chips
3/4 cup oil
4 eggs
1 cup water
Directions: Lightly coat Crockpot with non-stick spray. Mix all ingredients well in medium bowl. Cook in Crockpot on low for 6-8 hours.