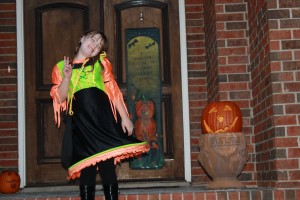 Hello and good Thursday morning! Today the mamas are talking Halloween with radio hosts Jennifer Irwin and Guy Westmoland on Magic 107.9 starting around 7:30 a.m.
Call in and tell us about your kids' costumes this year or one of your favorites as a child. Click here or on the graphic below to listen to Magic 107.9 live on your computer. 
Today we'll be talking about the most popular pop culture-inspired costumes for 2011 (along with feedback from managers at some local Halloween costume stores about what's flying off the shelves there), favorite trick-or-treat candy, and fun Halloween decorations you can make with the kids.

Save