Who among us loves DIY television? We do! Or maybe you're tackling a home improvement project right now and need a little consolation. We've been there.
We'll be talking about fixing up without breaking the bank plus which projects make the most sense if you want to recoup your investment when we stop by Magic 107.9 Friday morning for our weekly chat with hosts Jennifer Irwin and Guy Westmoland. Tune in between 7:25 a.m. and 8:25 a.m. to join the discussion.
We'll also share some tips for how parents can "reclaim" their domain if the house is overrun by all the kid "stuff".
Click on the graphic below to listen to the radio live on your computer.
Here are some of the resources we used in preparing this on-air discussion. Click on the title of each article below to go to that website and read more: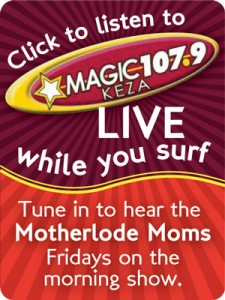 Save