We're talking about one of our favorite subjects this week when we stop by Magic 107.9 Friday morning for our weekly chat with radio hosts Jennifer Irwin and Guy Westmoland. This week is all about blogging!! Woo-hoo! We love it.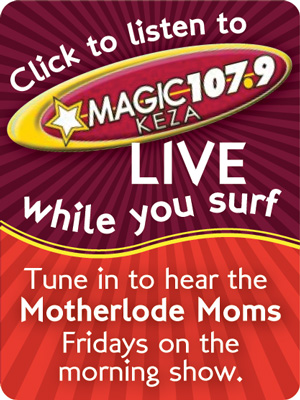 We'll be on air between 7:25 a.m. and 8:30 a.m. so tune in at that time if you'd like to join the discussion. Click on the graphic on the right to listen to the radio live on your computer.
But here's the thing: Our friend Guy is a bit of a technophobe. He barely even emails, so getting him excited about blogs is going to be a tough sell. But we think we're up to the challenge.
This week we'll talk about blog basics but we'll also talk about the aspects of blogging that have made its popularity explode in recent years, especially for parents trying to capture all the milestones of their kids' childhoods.
We'll also discuss some of the local blogs in Northwest Arkansas that we think are very click-worthy. Here's a run down of the local blogs we'll be talking about on air:
Save