We had a great time visiting with everyone (and shopping) at the Northwest Arkansas Boutique Show over the weekend!
As always, some of the fabulous ladies from the Junior League of NWA were there serving sweets, talking to shoppers about all their (many) service projects and selling their awesome cookbook.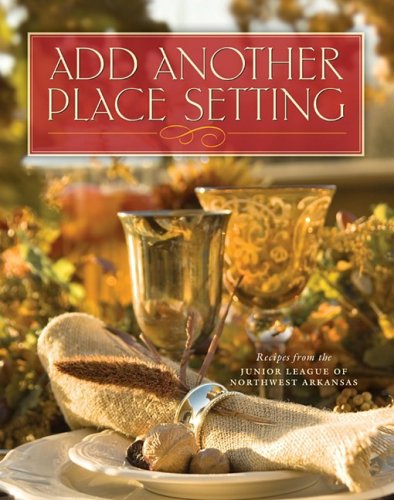 One of our favorites from the cookbooks is perfect for this Thanksgiving week: Pumpkin Pie Cake. The recipe is on page 162 in their Add Another Place Setting cookbook.
We've tried this cake before and it's delicious — and this is coming from someone who's not normally a fan of pumpkin desserts.
The recipe is below. If you'd like to get your hands on one of the cookbooks, click here to go over and read more about it and to buy.
You can also buy it on Amazon here. The cookbook includes recipes that are Southern, with regional and international influences from the many new members added to the NWA community every year. It's a "cook's tour" of the area with recipes from a few local celebrities.
Pumpkin Pie Cake
1 (29-ounce) can pumpkin
4 eggs
13 ounces evaporated milk
1 1/2 cups sugar
1 tablespoon cinnamon
1 teaspoon ginger
1/2 teaspoon nutmeg
1 (2-layer) package yellow cake mix
1 cup (2 sticks) butter, melted
1 cup chopped pecans
Whipped cream for garnish
Directions: Beat the pumpkin, eggs, evaporated milk, sugar, cinnamon, ginger and nutmeg in a mixing bowl. Pour into a greased 9X13-inch cake pan. Sprinkle the dry cake mix evenly over the top. Pour the butter evenly over the cake mix and sprinkle with the pecans. Bake at 350 degrees for 1 hour. Remove to a wire rack to cool completely. Cut into squares and garnish with whipped cream.
Enjoy!