Note from the mamas: We partnered with Produce for Kids to bring you this sponsored post. I think we can all agree that creating a healthier generation is a goal we can all support — 100%! And you can bet we'll be grabbing these brands on our next big grocery shopping day!
When it comes to food and nutrition in America, two of the main issues we face are:
1) a lack of food for people in need
2) the lack of nutrition expertise on how to shop for and prepare healthy foods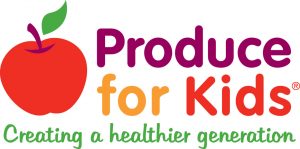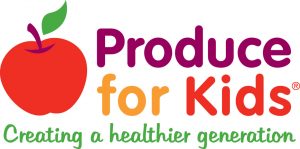 We recently partnered with a program called Produce for Kids, which tackles both of those issues in a unique way that makes us — parents! —  a partner in the solution for both of these issues.
We all go to the grocery store, right? If you shop at one of the participating stores  — Harps and Price Cutter are participating in Northwest Arkansas — you can put certain items in your cart that will help support local Feeding America food banks.
And bonus… the brands on the list offer plenty of healthy options you'd want in your fridge and pantry anyway. Easy peasy.
Here's how the program works: Step 1 — Shop at Harps and/or Price Cutter and look for the Produce for Kids signage in the produce department.
Step 2 — Simply buy a few of the brands that are participating in the Produce for Kids program. (Look for the Produce for Kids logo on the packaging of the following brands.) Here's a list of the participating brands you should toss into your grocery cart:
Borton Fruit
Cool Creations
Dole Salads
Growers Vegetable Express
Melissa's Produce
Naturipe
Organicgirl
Sage Fruit
Schmieding Produce
RealSweet by Shuman Produce
Sunkist Growers, Inc.
Just by purchasing a few items made by these brands, you're helping support more than 200 food banks that lead the fight against hunger in the United States. The Feeding America program provides food to more than 46 million people through 60,000 food pantries and meal programs across the country. (The Northwest Arkansas Food Bank is part of the Feeding America program.)
The program also helps to educate the public about the problem of hunger and advocates for legislation that protects people from going hungry.
In addition to what this program does for the well-being of our community, it also provides practical advice to parents who sincerely want our kids to grow up with good eating habits that will help keep them healthy for a lifetime. The program's website, ProduceForKids.com, has more than 300 registered dietitian-approved (and family-tested) recipes you can try. The site also has meal planning tool, lunchbox ideas and healthy tips from fellow parents. (Follow Produce for Kids on Facebook, Twitter, Instagram, Pinterest and Snapchat if you'd like to see new recipe ideas and healthy eating tips throughout the year.)
We took a look at some of their kid-friendly recipes, and they look easy and tasty, too. Here's one we like:
Ingredients:
2 cups low fat vanilla yogurt
2 bananas
1 cup frozen mango chunks
1 cup Naturipe® blueberries
1 cup ice
1/2 cup spinach, loosely packed
Directions: Add yogurt, bananas, mango, blueberries, ice and spinach to blender. Blend until smooth.
Note: The recipe takes 5 minutes or less to prepare and would work great for breakfast or after-school snacks. And for those with allergy concerns, this recipe is nut-free, egg-free, soy-free, and gluten-free.
If your kids are big fans of the always-popular chicken nugget, here's a recipe for a healthy version to try sometime soon.
Ingredients: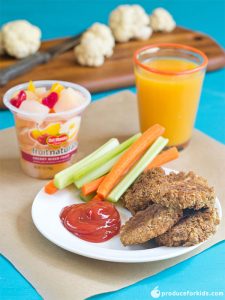 2 cups Green Giant™ Fresh Cauliflower Crumbles
3 cups cooked chopped chicken breast
1/2 teaspoon salt
3 eggs, divided
3 tablespoons milk, divided
1/2 cup flour
3 1/2 cups bran flakes
Directions:
Place cauliflower and 2 Tbsp. water in bowl. Cover loosely and microwave HIGH for 2 minutes at a time, for 5-6 minutes or until very tender.
Place cauliflower, chicken and salt in food processor and pulse into very small pieces.
Whisk 1 egg and 1 Tbsp. milk in small bowl. Add to cauliflower and puree until smooth. Mixture should be slightly damp but able to hold together when pressed. If too dry, add a drizzle of milk and puree.
Preheat oven to 400. Spray large baking sheet with baking spray.
Put flour on plate. In bowl whisk together remaining eggs and milk. In separate bowl, add bran flakes and crumble into small pieces.
Scoop 1 Tbsp. of cauliflower mixture and drop gently into flour. Use fingers to roll around to coat, forming into a ball. Remove from flour and place in egg mixture; flip to coat. Remove and place into bran flakes. Roll around to coat. Transfer ball to prepared baking sheet and press down and flatten into a ¾" inch thick oval. Spray nuggets with baking spray.
Place in oven and bake 15 minutes, or until nuggets begin to darken underneath. Flip and cook 10 minutes. Serve immediately or allow to cool on pan.
Hope you love the recipes! Be sure to bookmark the website for those times when you need specific produce tips, like how to peel a mango or how to cut a butternut squash. The tips are really helpful.
If you live outside Northwest Arkansas, here's a complete list of the grocery stores participating in the Produce for Kids program. (Thanks to one of our website sponsors, Harps and Price Cutter, for offering this program in Northwest Arkansas!)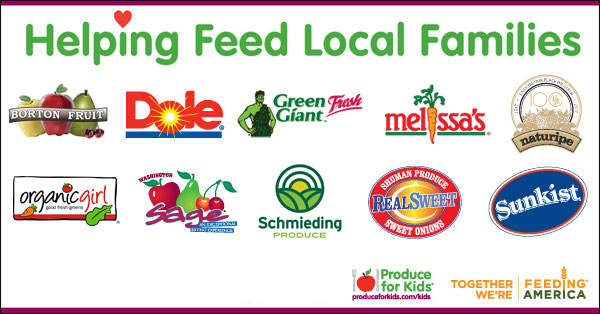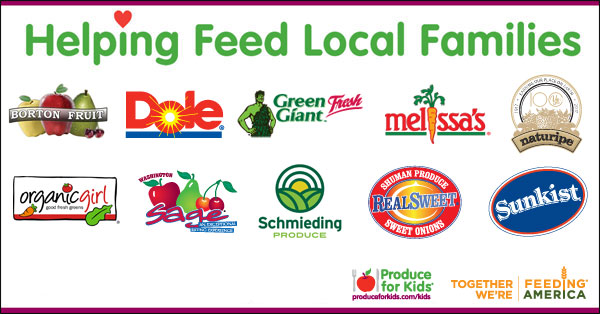 Save
Save
Save
Save
Save
Save
Save
Save
Save
Save
Save
Save
Save
Save