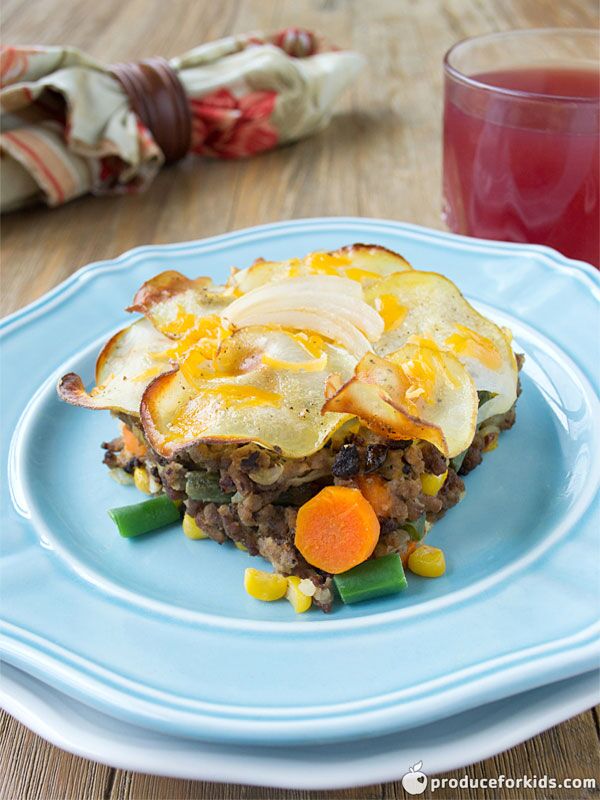 It has been SO cold lately that, as much as we love a chance to eat out, lately we just want to stay home and cook something warm and comforting in our own kitchens.
So we found this great recipe on the Produce for Kids website, which provides easy, fun recipes and encourages healthy eating. Through partnerships with produce and grocery stores, the organization has also donated more than $6.4 million to charities that benefit kids and families. (Since 2015, Produce for Kids has been donating to the Feeding America charity.)
The recipe below sneaks in plenty of healthy veggies in this new take on a classic, perfect-for-winter recipe.
Ingredients: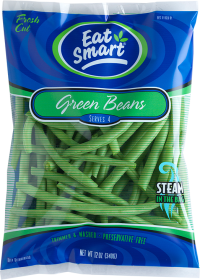 1

 

RealSweet® sweet onion

,

 

chopped

3/4

 

cup

 

sliced carrots,

1/2

 

cup

 

chopped green beans

3/4

 

cup

 

no-salt-added corn

1 1/4

 

pound

 

lean ground beef

2

 

cloves

 

garlic

,

 

minced

1

 

tablespoon

 

Worcestershire sauce

1/2

 

cup

 

unsalted beef stock

1

 

tablespoon

 

corn starch

4

 

Green Giant™ Fresh Klondike Rose® potatoes,

,

 

thinly sliced

1/2

 

tablespoon

 

olive oil

1/2

 

cup

 

shredded lowfat Cheddar cheese
Directions:
Heat large nonstick skillet over medium heat; add onions, carrots, green beans and corn, and cook 10 minutes, or until tender. Add ground beef and cook 10 minutes, or until cooked through. Add garlic, Worcestershire sauce, beef stock, cornstarch and simmer 10 minutes, or until most liquid evaporates.

Spoon veggie/meat mixture into 11×7-inch baking dish using slotted spoon. Layer potatoes on top, overlapping edges, and brush with oil, salt and pepper. Bake 30 minutes, or until potatoes are tender and browned. Top with cheese.
And just in case you're craving fried rice…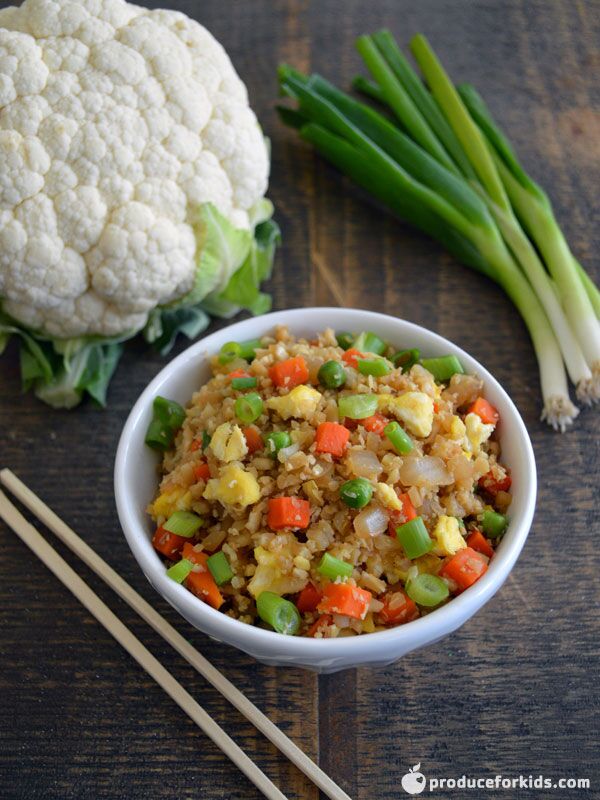 When you're craving Asian food, there's just no talking your taste buds out of it. Sometimes we just need fried rice, right? So here's a healthy take on the recipe, and the photo above is making me so hungry right now that I'm heading out to the store to get these ingredients for tonight's dinner.
Ingredients:
2

 

large

 

eggs

,

 

beaten

1

 

tablespoon

 

olive oil

1/2

 

small

 

sweet onion

,

 

finely diced

1

 

cup

 

frozen peas and carrots mix

2

 

cloves

 

garlic

,

 

minced

16

 

ounces

 

cauliflower rice

1/4

 

cup

 

low-sodium soy sauce

4

 

green onions, greens diced
Directions:
Heat large skillet or wok over medium heat and spray with cooking spray. Add eggs and cook 2 minutes, or until cooked through. Remove from pan and set aside.

Return skillet to heat and add oil, onions, peas and carrots, and garlic, and cook 4-5 minutes, or until softened.

Increase heat to medium-high. Add cauliflower crumbles and soy sauce. Mix well, cover and cook 7-10 minutes, stirring frequently, or until the cauliflower is tender.

Remove from heat, mix in scrambled egg and top with green onions.
How you can help: In Northwest Arkansas, you'll find Produce for Kids signage at area Harps stores. When you see the signs, consider buying some of the brands (shown below) which are part of the Produce for Kids program. By supporting those brands, you'll be helping this organization give back to local Feeding America food bank programs, which help thousands of people in Northwest Arkansas.