Who we are: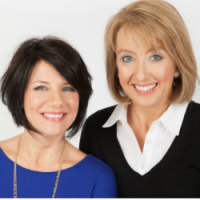 This site was founded in 2008 by two Northwest Arkansas moms, Shannon Magsam and Gwen Rockwood, who are professional writers with expertise in marketing and public relations. Over the past 11 years, the site has become an online gathering place where local parents and grandparents can find great information customized for Northwest Arkansas readers. It's a fun, easy way for parents to digitally connect to each other, helpful lists and resources, and to mom-friendly businesses in the area.
Our Reach:
Monthly Page Views: 35,419
Social Media Followers: 12,825+
*Traffic data obtained from Google Analytics
Advertising Opportunities
Note: Each ad space comes with a free blog post in which we introduce our readers to your mom-friendly business or give more information about a product, service or event. We also share a link to that blog post on social media.
Sliding Billboard – $388
Located at the top of the homepage under the website's masthead and menu bar, the Sliding Billboard display ad gives you the largest space available. This space is ideal for large ads incorporating photos and text. It can connect to a company's website or to a post we write about your business. Size is 700 pixels wide by 300 pixels tall. We limit the number of total sliding billboards in order to increase ad impressions for each advertiser.
Premium Vertical Display Ad – $348
When viewed on a laptop, tablet or desktop computer, the Premium Vertical Display Ad shows up in the top right-hand area of the site. When viewed on a smartphone, this ad shows up in the middle of the content area — a "can't miss it" location for readers as they scroll through the website's daily headlines. Size is 266 pixels wide by 375 pixels tall.
Standard Horizontal Display Ad – $198
Located in the right-hand column of the website, standard ads move every 10 seconds because movement has been shown to draw the reader's eye. It also ensures that an ad never gets "stuck" at the bottom of the row, since the order is shuffled each time a user clicks on a different web page. If a reader places their cursor on your ad, it will NOT move — allowing the reader extra time to read the ad and click on it for more information.
Sponsored Posts – $180
A display ad can only do so much due to limited space. Sponsored posts are a great way to get more detailed information to readers. We write our own sponsored posts so we can ensure it has a fun, conversational tone that's consistent with our website's "mom-to-mom" approach. We often use a Q&A format which allows a business owner's own "voice" and personality to also shine through.
Social Media Promotion – $410
We work every day to build a strong, engaged social media audience that counts on us for local information relevant to moms. This Social Media Promotion package means you'll have our help in "spreading the word" online about your company, product, service or event. Package includes a $50 social media boost on Facebook.
Seasonal Guides – Cost varies per guide
nwaMotherlode is known for our outstanding seasonal guides. We put these guides together each season so that busy moms won't have to spend so much time online gathering the information themselves. We typically provide a "printer-friendly" version of each guide so moms can print and put it on the fridge or carry it in a purse or diaper bag for quick reference. We allow ONE exclusive sponsor per guide, and that sponsor's branding is highlighted on the guide. These guides are heavily shared by local moms on social media. Sponsorships are first-come, first-serve.
Mom-Approved Awards Promotion Package
Each year, we conduct a survey asking our readers to name their favorite mom-friendly companies in 40 different categories. The top 3 companies with the most votes are given a Mom-Approved Award and are included in the published list of winners each Fall. Companies who wish to promote their award win with an customized post, social media promotion and clickable display ad can take advantage of the Mom-Approved Awards package, which is viewable by clicking HERE.
Audience Demographic Analysis
The nwaMotherlode.com audience is primarily ages 21 to 49.
About 83% of readers are married, and most have children ranging in age from 3 months old to 12 years old.
About 77% of readers are homeowners.
About 44% of readers work full-time outside the home.
About 22% of readers work as full-time, at-home parents.
About 11% of readers work part-time.
About 63% of readers have a household annual income ranging between $51,000 to $150,000.
Click HERE to view our complete Audience Demographic Report.