Swimming Lessons in Northwest Arkansas 2020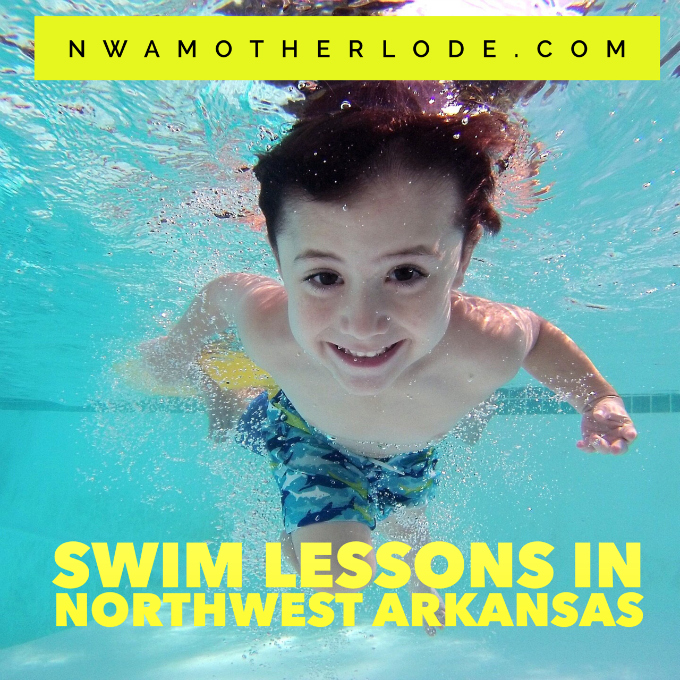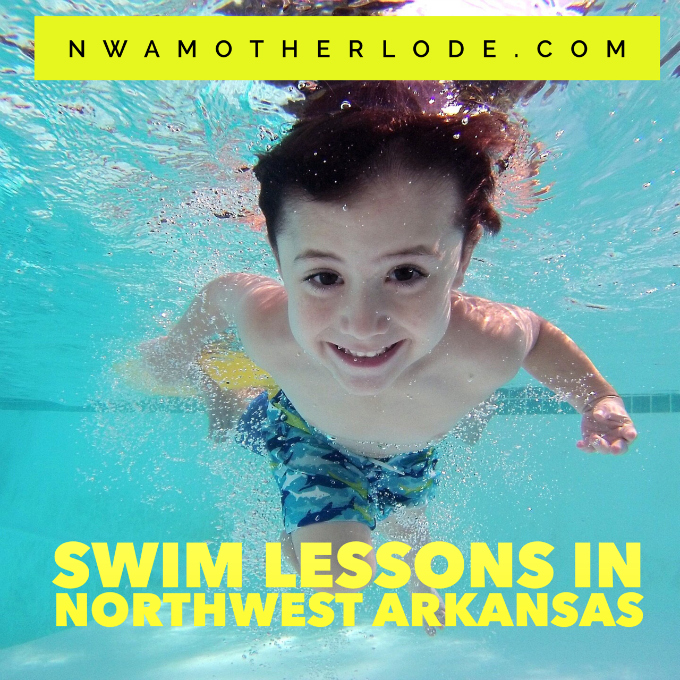 Swimming lessons in Northwest Arkansas
The pool, lake and beach are scary, dangerous places to be if your kids can't swim.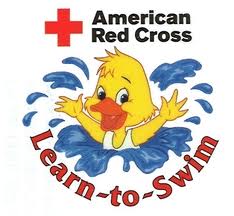 So swim lessons are a must. Swimming lessons in Northwest Arkansas
As you may know, there are many swim instructors in our area who offer lessons but don't necessarily advertise their services and are not affiliated with a specific business. If you know of individual swim teachers, please post a comment or send us an email if that the instructor would like to be listed in our directory (at no charge). We'll keep adding to the list so our readers will always be able to find a swim instructor when they need one. Swimming lessons in Northwest Arkansas
Here's a list of private swimming teachers in Northwest Arkansas+ public swim lessons options:
Donna Speed,

School teacher & swim instructor — private or small group lessons — 479-366-7921

Morgan Luther, High school P.E. teacher  and basketball coach who has been teaching private swim lessons for six years. CPR/AED/WSI certified.) Can teach at your pool or facility in Fayetteville only. Private, semi-private and Parent/Baby lessons. — 479-737-5166
Bronte Stewart,

Can travel to you for private swim lessons (Fayetteville area). Has 8 years of experience and is CPR & First Aid certified. Bronte also has experience with swimming at the collegiate level and designed and implement a water safety swim program for kid with autism during an internship as an undergrad. — 269-625-2088

Swim Ranch — 479-521-2932
Bentonville Community Center –– They have "Parent and Tot" swim lessons plus lessons for preschoolers and older kids. 
Razorback Aquatic Club AquaHawgs — contact through website at www.aquahawgs.org
Fayetteville Athletic Club Aquatics Center — 479-587-0500
The Jones Center for Families, Springdale, offers Water Babies classes for babies 4 months to 2 1/2 years old. Also ask about their Survival Swimmers classes for younger babies. They also have Adults Learn to Swim. which teaches swimming and water safety skills.
The Joys of Swimming. Specializes in private swim instruction, indoor facility. Bentonville, 919-939-1408

Little Squirts Aquatics

. Fayetteville. Specializes in infants and toddlers.
NEW Summer 2020: Arkansas Swim Academy.
Click the comment button at the top of this post if you know of other businesses and/or individuals offering swim lessons from certified instructors. We'll be sure to add them to the list! Click here to see a list of places in Northwest Arkansas to swim and splash! Swimming lessons in Northwest Arkansas