Mamas, we know you're busy doing ALL.THE.THINGS.ALL.THE.TIME. So we did some research and information gathering so you won't have to. We hope this list of 2019 Spring Break Camps and Events saves you some time and helps your kids have fun during Spring Break week, which is March 18-22 for most kids in Northwest Arkansas.
Click on the name of the camp or activity listed below for more information, cost and/or to register:
CAMPS:
→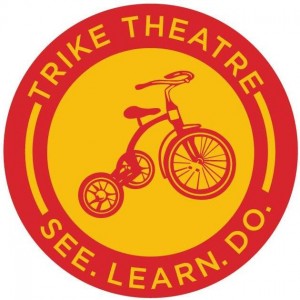 Trike Theatre in Bentonville in Bentonville has camps for kids in kindergarten through sixth grade. They can stretch their acting, vocal and dance skills with camps like Shrek and Hamilton. They also have lots of fun Spring Classes for kids of all ages.
→Arts Live Theatre is hosting a variety of spring classes and Spring Break camps. Classes for grades K-1, 2-4, 5-7 & 8-12. Musical Theatre, Comedy Improv and more. Spring Break camps for ages 5-8 and half-day camps for ages 9-12.
→Fayetteville Athletic Club in Fayetteville will have a Spring Break Camp for members and non-members March 18-22 for preschool kids ages 1 year to pre-k and for school-age kids 5-12. Arts and crafts, gym games, swimming and sports. 7:30 a.m. to 6 p.m.
→Community Creative Center is hosting a Spring Break Pottery Camp and a Comics/Manga Camp.
→The Little Gym of Rogers will have camps the week of Spring Break for ages 3-12.
→Rogers Activity Center has School's Out day camps during the week of Spring Break.
→Camp Sequoyah Spring Break. Mount Sequoyah Center camp hours are Monday – Friday, 7:45 am – 5:15 pm, lunch is included. This camp is for kids ages 5 – 12 years old. March 18 – 22: Spring Break Camp ($55/day OR $240/week). Monday: Science/Tech focused. Tuesday: Sport focused with activities from the Spark Foundation. Wednesday: Creativity/Art focused. Thursday: Outdoor/Active focused with more activities from the Spark Foundation. Friday: Detective/Spy focused
→Young Chef's Academy Cooking Camp.  The Young Chefs Academy is also a good place for kids to flex their cooking muscles. They'll learn skills and techniques, plus how to prepare a feast. 4 Day camp.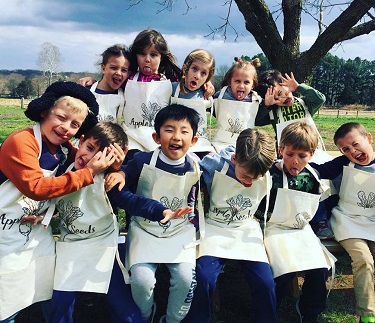 →Apple Seeds Cooking Camp. For campers who like to cook, Apple Seeds in Fayetteville is hosting The Kids Table for students ages 7-15. Kids will garden, harvest fresh ingredients from the Apple Seeds gardens, and then make a lunch together with the produce.
→Imagine Studios will host five days of art camps for kids ages 5 and up. They get to work on two different pieces each day and themes include Llama Llove and Slime Lab. Register for one session, two sessions or all five.
→Day Camp at Strike Zone. Strike Zone is NWA's newest indoor softball, baseball and soccer training facility. The Strike Zone Training Academy offers a variety of ways to improve your game. This camp is hosted by Strike Zone and the Specialized Soccer Academy.
→Maker Camp at NWA Fab Lab. Campers will design a custom name plate using the 3D printers, laser engraver, and LED lights. They will tinker with Arduinos, robots, and other equipment at the lab. Ages 12 and up. There also a camp for kids ages 8-11 at the Fab Lab.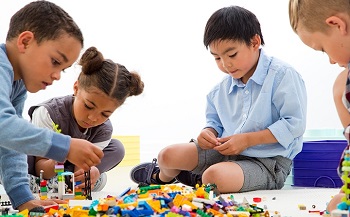 →FayettevilleSpeaks' LEGO based Social Skills Camp. This is a research and evidence based program facilitated by a nationally certified, state licensed Speech-Language Pathologist.
The LEGO camp improves social skills and self esteem difficulties associated with Autism. Asperger Syndrome, Anxiety, Depression, ADHD, Down Syndrome and more. Social interaction and communication skills will be the primary focus of the LEGO camp. The skills the kids will will work on include cooperation, problem solving, reciprocal, conversation, attention and flexibility.
→Rick's Bakery. Rick's Bakery is hosting camps on Tuesday, Wednesday and Thursday of Spring Break. Kids will learn decorating techniques and the best part? They'll be taste testing their creations.
EVENTS:
→Fast Lane Entertainment is always a great place to play during schools-out holidays. They've got some Spring Break Specials that will help the kids burn some energy, but won't break the bank. (See graphic below.) You pay $15.99 per person for a six-hour play session, and there are two different sessions each day of Spring Break to choose from — 10 a.m. to 4 p.m. OR 5 p.m. to 11 p.m. Sessions include bowling, laser tag and the giant play structure!
→Spring Break Week at the Jones Center. The Jones Center in Springdale will host a week-long series of special themed days over Spring Break – everything from inflatables in the gym, to riding events at the new "Runway" Bike Park, dressing up like a superhero and ice skating on Frozen Friday. Admission is $3. They'll also have free movies every day that week at 2 o'clock.
→The Amazeum. The Amazeum is hosting a week of Spring Break camps called Action Figure it Out. It's for kids ages 6-11 and they'll be able to create their own action figure. Students will get to visit Crystal Bridges to see their new exhibit, Men of Steel, Women of Wonder as part of the camp.
→Shark School. Make a splash this spring break in the pools at the Bentonville Community Center. Tear through the water to complete a scavenger hunt, chase down some minnows, and transform into one of the ocean's most famous creatures. March 19th from 8 a.m. to noon. Ages 7-10. $30 members/$35 non-members
→Flip Side Ninja Park Spring Break Competition. The spring break competition will be on Friday, March 22, from 10 a.m. to 6 p.m. Age groups: 6-10, 11-14, and 15+. Flip Side is waiting for Rec Ninja League (RNL) approval, but expect it to be an official league comp.
→Crystal Bridges' Spring Break Specials. Crystal Bridges will host "Spring Break Specials" starting the 18th (closed on Tuesdays, don't forget!). They'll have free art making, activities, and performances every day. These events are free and you don't have to register.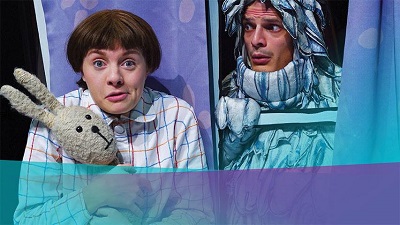 →Fayetteville Public Libray. The Fayetteville Public Library will host Spring Break Movie Mania every day at 2 o'clock the week of Spring Break (except for Friday, March 22, when the movie will start at 1 p.m.) That Saturday (March 23) FPL will host a Lego Freeplay event.
There will also be a story time is presented by the Walton Arts Center in promotion for their upcoming May 10th performance of Emily Brown and the Thing. This family event is free and is open to the public.
FPL will also host a Spring Break Daytime Lock-In (K-4th)* from 11:30 am to 2:30 pm on Thursday, March 21st. Registration is required.
→The Springdale Public Library will host a variety of events during Spring Break, including children's craft activities and a teen movie & pizza night. There will be a Nightitme Storytime on Thursday, March 21, from 6:30-7:30 p.m. in the Children's Auditorium. Wear your coziest PJ's, bring your favorite stuffed animal and enjoy bedtime stories and songs.
→The Janet Huckabee Arkansas River Valley Nature Center in Fort Smith will host a variety of Spring Break events (closed on Monday, FYI), including guided hikes, nature crafts, meet a wildlife officer and programs on canoes and kayaks, etc.