You know it's beginning to look a lot like Christmas when the Nutcracker comes to town! The spectacular ballet production has become a timeless tradition for so many families in our area. And we've got two tickets to give away to this Saturday night's performance of The Nutcracker! And to put a big red bow on it, we're also including a dinner gift certificate to the always wonderful Bella Napoli

Italian restaurant, which is just around the corner from the Arend Art Center in Bentonville.
This year, The Nutcracker will be presented by the Classical Ballet Academy which will give two performances — on Saturday, December 4th at 7:30 p.m. and Sunday, December 5th at 2 p.m. at the Arend Art Center on the Bentonville High School Campus.
We know lots of families who have made The Nutcracker a part of their annual Christmas tradition. It's also a wonderful tradition to begin as a "mother and daughter" event that's as enjoyable when your daughter is 3 as it will be when she's 43.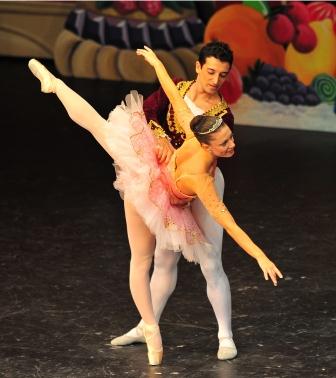 ABOUT THIS SHOW: At the public performances, professional guest artists Leah Gallas of the Metropolitan Ballet of Minneapolis, and Alberto Montesso of the Tulsa Ballet, will dance the roles of the Sugar Plum Fairy and the Cavalier. The Academy's Youth Ballet Company dancers will dance the other lead ballet roles in the 2nd act, and the entire cast of 85 dancers features children and adults from our community. This year, the choreography for the Waltz of the Flowers was done by Melinda Tobian. Choreography and direction of this year's show was done by Catherine Kyle, founder of Classical Ballet Academy.
This year, Molly Hedberg of Rogers, will portray Clara. Hedberg, 11, is the daughter of Curtis and Michelle Hedberg and has studied ballet at Classical Ballet Academy for more than five years. She is also a member of the Youth Ballet Company. Molly attends Ruth Barker Middle school and has dreamed of  dancing this beloved role. Join Clara as she dreams of a magical journey to the Kingdom of the Sweets by the side of the Nutcracker Prince.
Tickets are available for purchase by clicking here or visiting www.classicalballetacademy.net.
ABOUT THE FOOD: Oh, where do we start? Maybe we should start with some of the Bella Napoli appetizers, which include fried calamari or those wonderful Portobello mushrooms sauteed with white wine and served with tomatoes and melted mozzarella. And then we could move on to the Fettuccine Alfredo, which is amazing, not to mention the Pollo Piccata, the Ravioli, the Tilapia… the list goes on and on. You will LOVE it.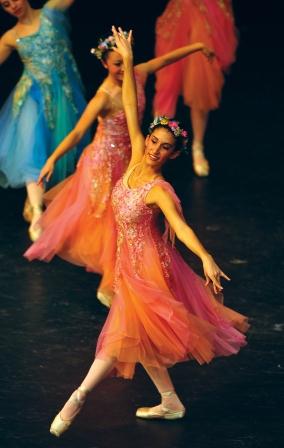 HOW TO ENTER: To throw your name in the online hat for the Saturday night tickets plus dinner at Bella Napoli, just click the orange comment button below and tell us about one of your favorite holiday traditions. Your suggestions may inspire fellow moms to begin their own special traditions. You may also e-mail your entry to us.
HOW TO INCREASE YOUR ODDS: As always, our drawings are done at random, but we give extra chances to mamas who help spread the word! The Classical Ballet Academy is a non-profit organization which provides classical ballet education and performance opportunities to students in our community. This production relies heavily on word-of-mouth advertising for ticket sales, which means they need us mamas to let people know when and where it's happening. If you send an e-mail to friends or family about the show and this giveaway, be sure to put giveaways@nwaMotherlode.com on the CC line of your email, and we will give you an extra chance to win for every friend you tell.
Because the show is coming up this weekend, we'll be choosing a winner AT RANDOM early on Thursday, December 2nd, so we can contact the winner and confirm receipt of the good news. So throw your names in quickly and tell your friends. Good luck! We'll see you at the show!