Hey mamas, it's summer time and that means it's time to hit the parks! Over the next few months our new writer April Wallace will be reviewing some of the best parks in Northwest Arkansas with the help of her 1-year-old son, Henry, and friends!
First up, we've got C.L. "Charlie" and Willie George Park in Springdale. April answers some of the most important questions about what the park's like here:
Location: 4023 Hylton Rd, Springdale, AR 72764
How big is it? Very big, lots of room to run and play.
Main features: Splash pad, dog park, pavilions and playground area, tennis and baseball fields.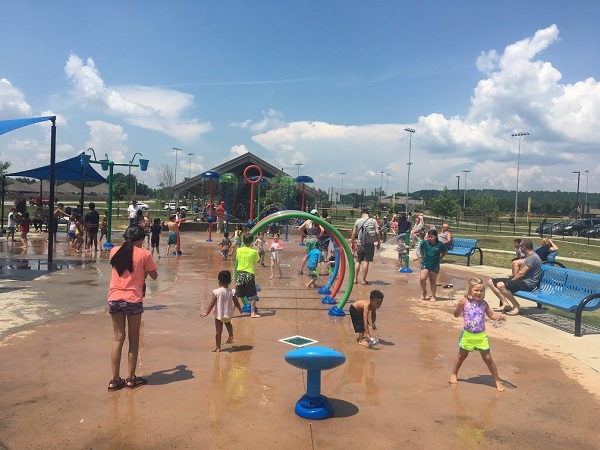 Stroller-friendly? Yes! Paved sidewalks weave through all the park's features. If you're using more than one area, a stroller would be a great idea. It's a bit of a walk since the park is so big.
Covered areas for picnics? Yes, there are two very large pavilion areas with a dozen or more picnic tables and some individual picnic tables covered with a stretched canvas. One of the pavilions is right next to the playground, and the other is closer to the splash pad.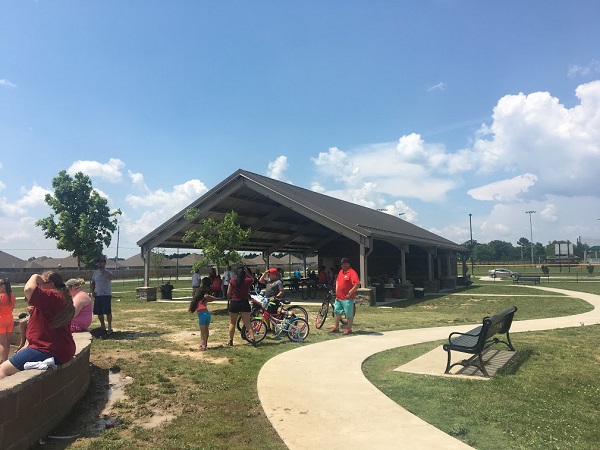 Shady areas? No trees shelter the play area, but there are plenty of man-made shelter areas for parents to hang out. Kids will need sunscreen while they're using the play area.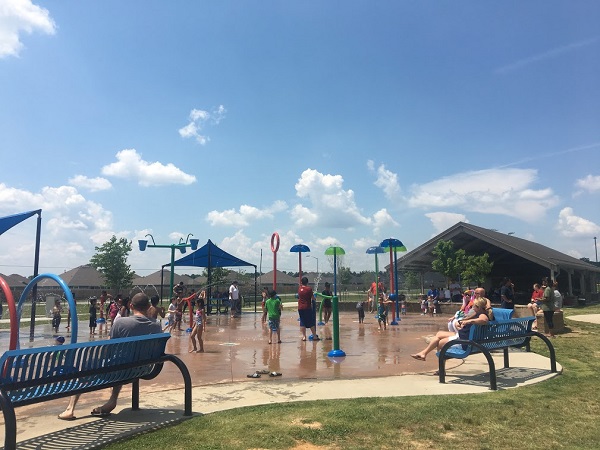 Restrooms: It's difficult to see the restrooms from the playground side, but they're easily spotted from the splash pad. The women's restroom does feature a changing table, though it was very dirty when I visited. I would wipe it down before putting my own changing pad down. The stalls were not that clean when I walked in during a very busy hour on a holiday, but a janitor arrived to clean up before I left. It seems maintained.
Notes from our Mom Correspondent: Our whole family loved this park. All the equipment is very new, and my -year-old was able to play safely alongside kids of all other ages. The splash pad had a variety of features that were safe enough for my son, who is a new walker, and it's surrounded by several benches where parents can watch from a safe distance, though I'd recommend wearing something you don't mind getting wet. My husband appreciated that the park had charging outlets near the restrooms. I liked having several activities in one place so that when we wanted our baby out of the water, it didn't mean the end of playtime for him.