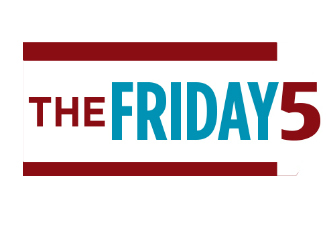 So many things and only three days in a weekend … what to do? Of course we have some ideas! Check out our recommendations for family friendly fun this Father's Day weekend. More ideas at the Northwest Arkansas Calendar of Events: June 2018.
Dive-In & Splash Pad Free Movie Summer Series
Join Springdale Parks and Recreation at the FREE summer movie series at the splash pad. FREE to the community. Please bring chairs to the movies at the splash pad. DESPICABLE ME 3 
Date: Friday, June 15
Time: Gates at the Aquatic Center will open at 7:30. Movie begin at dusk.
Location: C.L. "Charlie" & Willie George Park and at the Springdale Aquatic Center
More info: Click here
Dance in the Courtyard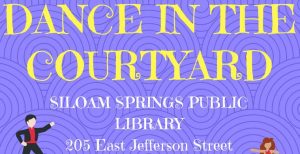 DJ Mike Chase from Extreme Dance Machines in the Library Courtyard with music from the 60's to the present. Free and open to the public. All ages welcome!
Date: Friday, June 15
Time: 7 p.m. – 9 p.m.
Location: Siloam Springs Public Library
More info: Click here
Barnyard Buddies
See and feed a variety of barnyard animals in the old City Hospital parking lot south of the Blair Library, then treat yourself to a free snow cone! Hosted by the Fayetteville Public Library.

Date: Friday, June 15
Time: 10 a.m. – 12 p.m.
Location: old City Hospital parking lot, Fayetteville
More info: Click here
Acrobuffos Waterbombs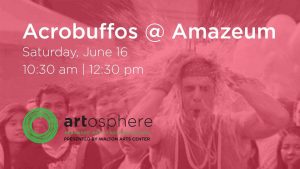 A water balloon gladiator show for all ages to enjoy. Dramatic opera music provides the epic soundtrack to a hysterical battle filled with flying water balloons and ridiculous comic antics. With no words used, Seth Bloom and Christina Gelsone create a laughter-filled zone of wet fun, encouraging two audience members to be mighty heroes. An audience favorite around the globe, having performed in 23 countries. Great for all ages. A highly interactive show, Acrobuffos Waterbombs features 60 water balloons, two volunteer gladiators, active audiences, and two silly clowns.
Date: Saturday, June 16
Time: 10:30 a.m. and 12:30 p.m.
Location: Amazeum
More info: Click here
Terra Studios Fire & Flow Jam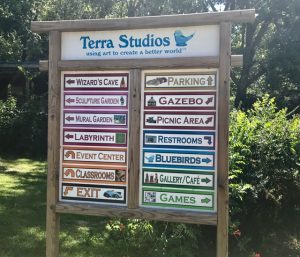 Come explore your "Flow" at Terra Studios at the second official Terra Studios Flow Jam. There will be music in the Gazebo from 2-5pm by The Traveling Squirrels. This is an All-Ages event with all skill levels welcome and free admission. Flow Art is a general term for movement-based disciplines including dance, juggling, fire-spinning, and object manipulation. Think hula hoop tricks and circus arts! Flow Jam is an event you can just go to watch, try new props, practice for a performance or just for fun. It's really up to you how much you want to get involved, Flow Jams are not classes however you will always find someone willing to teach you a trick or two.
Date: Sunday, June 17
Time: 2 p.m. – 6 p.m.
Location: Terra Studios
More info: Click here
Have a great Father's Day weekend, everyone!