Editors' note: Congrats to Millennium Chiropractic, one of our website sponsors who recently earned a Mom-Approved Award in the "Best Chiropractor" category. Get info on all the clinic has to offer in today's featured profile.

Voted as a 2017 Mom-Approved Award Winner in the
"Best Chiropractor" category
Winner: Millennium Chiropractic Sports Medicine and Rehab
Location: 2744 E Millennium Dr Suite #1, Fayetteville

Phone: 479-571-8400
Operating since: Millennium Chiropractic has been serving Northwest Arkansas since 1997, providing expert care for the Arkansas Razorbacks and the people of Northwest Arkansas.
Millennium is known for: Dr. Steve Whitelaw, Dr. Eric Walker, and Dr. Bobby Pritchett are best known for their work with athletes and athletic associations such as the Arkansas Razorbacks, the Rodeo of the Ozarks, and the Professional Bull Riders Association. But Millennium Chiropractic also works with men, women, and children at all stages of life, including pregnant women.
What services are provided at Millennium Chiropractic? Millennium provides comprehensive chiropractic care, as well as the following specialized services: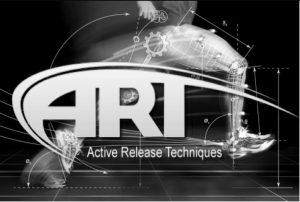 What to expect on your first visit: Millennium uses state-of-the-art diagnostic procedures to assess your condition quickly and accurately. The first step is the consultation. Here, a history of your condition is recorded and evaluated. After this, doctors will proceed with the examination or, in some cases, the appropriate referral.
Tests may include orthopedic, neurological, muscle strength, range of motion, and motion palpation of the affected spinal region. In fact, anything that will aid in your timely recovery will be considered.
If necessary, radiographs (X-Rays) will be taken to further evaluate your condition. An x-ray is a life size representation of you. This allows doctors to see various pathologies such as joint disease as well as fractures. And, after these are eliminated, they also evaluate various structural changes related to your condition or injury. At Millennium Chiropractic and Rehab they also use video fluoroscopic imaging known as "DMX" (Dynamic Motion X-ray) to view your spine in motion. This allows doctors to better identify and treat the injured area.
Testimonials from local moms who have been treated at Millennium Chiropractic:
"A friend recommended Dr. Pritchett to me during my third pregnancy as I was having severe pain in my pubic symphysis as well as in my hips and lower back. Seeing Dr. Pritchett on a regular basis through the second half of my pregnancy greatly improved the pain and probably aided in my labor to be so easy! I wish I had started going earlier. I would definitely recommend Millennium Chiropractic to other women with similar problems."
~ Angie Ellison
Congrats to the Millennium Chiropractic staff!
Click here to visit their website.