Editors' note: Congrats to Arkansas Regional Therapy Services, LLC, one of our website sponsors who recently earned a Mom-Approved Award in the "Best Pediatric Therapy" category. Get info on all the clinic has to offer in today's featured profile.
Voted as a 2018 Mom-Approved Award Winner in the
"Best Pediatric Therapy" category
Winner: Arkansas Regional Therapy Services
Location:  2758 East Millennium, Fayetteville, AR  72703
How to reach them: 479.283.4637. Click here to visit the ARTS website. Click here to visit the ARTS Facebook page.
Operating since: 2009
ARTS is known for: 
ARTS is known for: Arkansas Regional Therapy Services specializes in Speech/Language therapy to address: articulation, all language delays, reading and writing delays, and autism. ARTS staff members have training in many methods including Greenspan's Floortime and Orton Gillingham and various other techniques to treat Dyslexia and reading/ spelling delays. They also have an in-house reading specialist.
What new services is ARTS offering now?
ARTS has most recently put a very heavy focus on training their staff in various methods of reading and spelling intervention such as Orton Gillingham, etc.
Another new aspect that ARTS has brought to the table is the PEERS® training.  Tara Call recently attended the Peers Training for a week in California and is now training parents and children.
PEERS® is one of the ONLY available evidence-based social skills program for adolescents and adults with ASD, and is used clinically for youth with ADHD, anxiety, depression and other social challenges.
What sets ARTS apart from other therapy service providers?
ARTS is a clinic that focuses solely on speech – language therapy interventions.  Speech therapy involves so many aspects such as reading, writing, expressive and receptive language, and teaching executive functioning skills and social skills as well.  Our clinic really offers a team approach in the realm of our community connections and level of professional involvement we encourage between our therapists and the families. We are constantly striving to keep our trainings current and bringing back to our community the most current programs research supports.   It really does take a village and communication is the key to any child's level of progress in therapy!
Meet the owners at Arkansas Regional Therapy Services: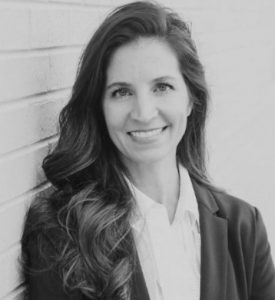 Kristy graduated from the University of Arkansas with a Masters of Science in Communication Disorders in 1999. She is trained in Floortime, Orton Gillingham, LindaMood Bell, rehabilitation for the hearing impaired, and is also trained in Beckman Oral Motor Program.
Other areas of focus include: auditory processing, phonological processing (reading) and writing, severe language disorders, and early intervention. ABA techniques, Floortime techniques, PECS, and sign language are used in therapy to increase communication skills.
Kristy consults with childcare providers on providing an optimal classroom for children with special needs or behaviors needing to be addressed. She provides personal consulting and training in areas such as: Deaf Education, Sign language, Individual Education Plans and the IDEA process, as well as information regarding feeding and swallowing issues and reflux in infants and children.
Email: kbrown@arkansasregionaltherapyservices.com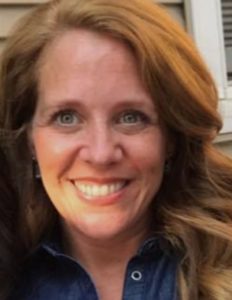 Tara graduated from the University of Arkansas in 2001 with a Masters of Science in Communication Disorders. She has devoted her career to the treatment of Autism Spectrum Disorders treating language, articulation, behavior and social skills.
Tara applies a wholistic approach incorporating techniques such as Floortime, PECS, ABA, TEACCH, Hanan, social skills techniques offered by Michelle Garcia Winner, Carol Grey, and coming in September 2018 the PEERS program. Tara is Orton Gillingham trained, and enjoys treating reading disorders in all children with reading delays/disorders.
Tara treats all ages including adults. While working with the public school system, Tara gained experience treating Autism Spectrum Disorders in the classroom, and consults with families and schools.
Email: ttcall@arkansasregionaltherapyservices.com
Testimonials from local moms:
♦ I have had 2 children in speech therapy at ARTS for several years. My oldest has struggled with social communication skills. Through excellent speech therapy, he has made significant progress. He's now confident in social situations and knows how to handle himself and better read others. My other son initially tested with severe language delays. When he tested out, his language skills were far above average. As a mom and an SLP, I've been so pleased by the services we've received from ARTS. I highly recommend them.
♦ I have two children who go to this clinic. We have been with these lovely ladies for three years. Every therapist at ARTS is fabulous!!! When we started 3 years ago my son was not understood by anyone but his father and I. Now he can talk anyone's ears off and be understood. My oldest was UNABLE to read and now she loves reading chapter books. I highly recommend this clinic to anyone. This clinic LOVES every child that comes in the doors and does whatever is needed to help each child.
♦ Absolutely love A.R.T.S. All of the therapists work so hard to help the children they work with. Everyone is friendly and welcoming. I am so thankful for all they have done for my boys!!!
Congrats to the Arkansas Regional Therapy Services staff!
Click here to visit their website.