Editors' note: Congratulations to HerHealth at Washington Regional one of our website sponsors who recently earned a Mom-Approved Award in the "Best Women's Clinic" category. Get info on all that HerHealth has to offer in today's featured profile.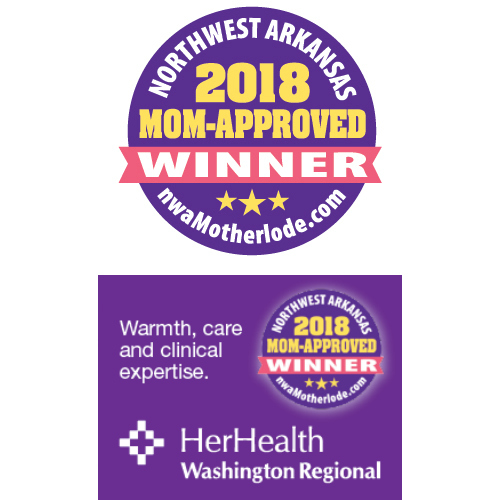 Voted as a 2018 Mom-Approved Award Winner in the
"Best Women's Health Clinic" category
Winner: HerHealth at Washington Regional

Locations:
Women and Infant Center, 3215 North Hills Blvd., Suite B, Fayetteville, Ark
Washington Regional Springdale Center for Health, 813 Founders Park Drive, Suite 201, Springdale, Ark.
Contact information: (479) 463-5500
HerHealth providers:
Clinic areas of expertise:
Comprehensive, specialized care for women of all ages
Gynecological exams
Prenatal care
Routine and high risk deliveries
Infertility treatments
Birth control, including oral contraceptive pills, IUDs, subdermal implants and tubal ligation
Treatment for conditions such as abnormal pap-smears, endometriosis and polycystic ovarian syndrome (PCOS)
Surgeries include laparoscopy, hysteroscopy, hysterectomy, thermal balloon ablation
Minimally invasive procedures using the daVinci System
Women's primary care services are offered by family medicine physician Stephanie Lowry, MD, who specializes in preventive care such as wellness physicals, vaccinations, as well as treatment for chronic illnesses, acute illnesses, injuries and minor emergencies
Ultrasound, EKG and laboratory services
What you might not know: Washington Regional is the area's only not-for-profit, community-owned and locally governed medical center. The company reinvests earnings in advanced technology, skilled providers and updated facilities.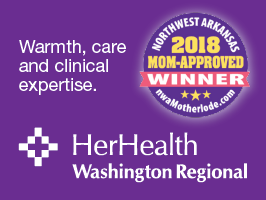 Congrats to the staff of HerHealth!
Click here to visit the center's website.