The votes are in for the 2017 Mom-Approved Awards in Northwest Arkansas! We and our fellow mamas appreciate companies who go above and beyond to make local mothers feel welcome and valued.
Please note that the top 3 businesses in each category are listed in random order (not always by number of votes). In some categories, there are four companies listed, indicating there was a tie for one of the top 3 spots. (After votes were tallied, winners were given the opportunity to advertise their win and thank moms for their votes.)
We've got a printable version! CLICK HERE to get the printable version of the winner's list so you can keep it on hand for recommendations throughout the year. Feel free to share with mama friends who are new to the area and might need help finding Northwest Arkansas' best mom-friendly businesses.
Winning voter: Each person who voted was automatically entered in a drawing for a $250 Visa shopping card, provided by our sponsor Grand Savings Bank. Congratulations to Jamie Stein who won the Visa shopping card, simply by submitting a vote!
For the first time this year, we asked voters to also submit ONE vote for the "Best Overall Mom-Approved Business." Congrats to our first overall winner, Fayetteville Martial Arts!
Best Overall Mom-Friendly Business
Best Allergy Clinic
Hedberg Allergy & Asthma Center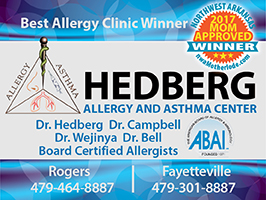 Allergy & Asthma Clinic of NWA
Ear, Nose & Throat Center of the Ozarks
Best Bakery
Shelby Lynn's Cake Shoppe
Briar Rose Bakery
Best Car Dealer
Everett Buick GMC
Fayetteville Autopark
Best Dentist
Wisener Cooper & Fergus, D.D.S.
Bright Ridge Dental
Northwest Arkansas Family Dental
Beavers & Broomfield Family Dentistry
Best Childcare Facility
Bright Haven Christian Learning Center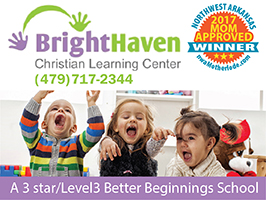 Doodlebugs Daycare
Best Consignment Store
Rhea Lana's of Northwest Arkansas
Once Upon a Child
Little Darlings Children's Store
Best Local Kids' Clothing Boutique
Belle Boutique
Glitterbox Boutique
Bella Jack's Clothing Boutique
Best Dance Studio
Williams Center Dance & Gymnastics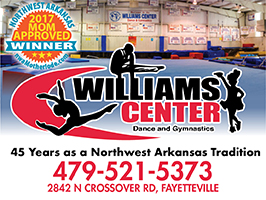 Kaleidoscope Dance Academy
Art of Motion
Best Florist
Shirley's Flowers, Inc.
Pigmint Flowers & Fun
Flowerama of Northwest Arkansas
Best Furniture Store
Hank's Fine Furniture
Sam's Furniture
Ashley Furniture Homestore
Best Chiropractor
Pinnacle Chiropractic and Family Wellness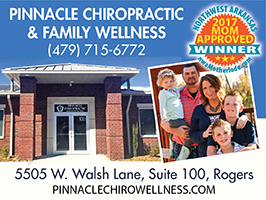 Santos Chiropractic
Best Dermatologist
Premier Dermatology & Skin Renewal Clinic
Hull Dermatology & Aesthetics
Ozark Dermatology Clinic & Advanced Aesthetics
Best Family Outing
Fast Lane Entertainment
Best Gift Store
Bella Jack's Children's Boutique
Impressions Boutique & Gifts
The Perfect Choice
Best Family Photography
Amber Lanning Photography
Main Street Studios of Siloam Springs
Best Family Restaurant (fast-food)
Chick-fil-A
Slim Chickens
Tacos 4 Life
Zaxby's
Best Family Restaurant (table-service)
MarketPlace Grill
Red Robin Gourmet Burgers
Catfish Hole
Chuy's
Best Gymnastics Lessons
Williams Dance & Gymnastics Center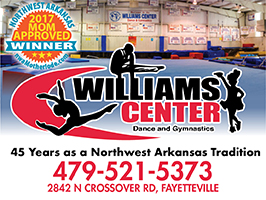 Aspire Gymnastics Academy
Hopes & Dreams Gymnastics
Best Hair Salon
Cabin Red, A Salon
Crown Beauty Bar
Enve Salon
BLONDE
Best Local Women's Clothing

Belle Boutique
Impressions Boutique & Gifts
Best Kids' Birthday Place
Fast Lane Entertainment
HighRise Extreme Air Sports
Chuck E. Cheese
Best Martial Arts
Inferno Fitness & Martial Arts
ATA Martial Arts
Best Pediatric Dentist
Pediatric Dental Associates & Orthodontics
Smile Shoppe Pediatric Dentistry
Dr. Brent Caple Pediatric Dentistry
Best Music Lessons
School of Rock
Stephanie's Musique
Best Eye Care / Optometry Clinic
McDonald Eye Associates
Boozman-Hof
Henry Eye Clinic
The Eye Center
Best Orthodontic Clinic
Storms Orthodontics
Pediatric Dental Associates & Orthodontics
Brown Orthodontics
Best Moms' Night Out
Painting with a Twist
Junque 2 Jewels
Best Pediatric Clinic
Northwest Arkansas Pediatrics
Living Tree Pediatrics
Best Pediatric Therapy
Arkansas Regional Therapy Services (ARTS)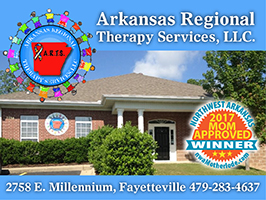 Children's Therapy T.E.A.M.
Imagine Pediatric Therapies
Best Jewelry Store
Blakeman's Fine Jewelry
Underwood's Fine Jewelers
Overstreet's Jewelry
Best Pet Boarding
Camp Bow Wow
Rose Animal Clinic
Best Place to Work Out
Planet Fitness
Bentonville Community Center
Best Preschool
Doodlebugs Daycare
Fayetteville Creative School
Best Spa
Premier Dermatology & Skin Renewal Clinic
Spa Botanica of Northwest Arkansas
LaVida Massage
Best Private School
Providence Classical Christian Academy
The New School
Best Toy Store
Dilly Dally's Toy Store
Learning Oasis
Rollie Pollie
Best Heating & Air Company
Paschal Heat Air Geothermal
Air Control Heating Cooling
Bud Anderson Heating & Cooling
Best Tutoring Service
Sylvan Learning Center of Rogers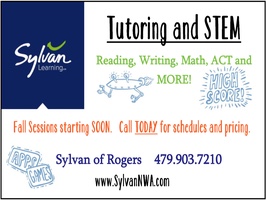 Mathnasium of Bentonville
Best Veterinarian Clinic
Wedington Animal Hospital
Davis Animal Hospital
Faithful Friends Animal Clinic
Best Women's Clinic
Mercy Clinic Obstetrics & Gynecology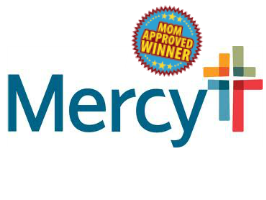 Parkhill Clinic for Women
Women's Health Associates
For info on other local business categories, check out our Northwest Arkansas Mom's Business Directory. Look for the yellow window decal (shown below) when you're out and about in Northwest Arkansas. When you see it, you'll know you're at a Mom-Approved Award-winning company!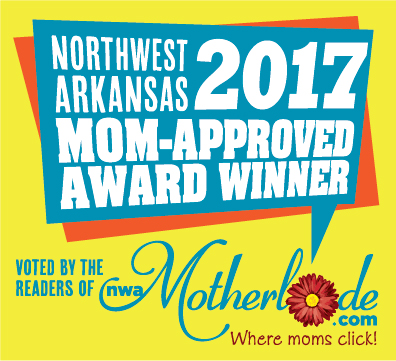 Save
Save
Save
Save
Save
Save
Save
Save
Save
Save
Save
Save
Save
Save
Save
Save
Save
Save
Save
Save
Save
Save
Save
Save
Save
Save
Save
Save
Save
Save
Save
Save
Save
Save
Save
Save
Save
Save
Save
Save
Save
Save
Save
Save
Save
Save
Save
Save
Save
Save
Save
Save
Save
Save
Save
Save
Save
Save
Save
Save
Save
Save
Save
Save
Save
Save
Save
Save
Save
Save
Save
Save
Save
Save
Save
Save
Save
Save
Save
Save
Save
Save
Save
Save
Save
Save
Save
Save
Save
Save
Save
Save
Save
Save
Save
Save
Save
Save
Save
Save
Save
Save
Save
Save
Save
Save
Save
Save
Save
Save
Save
Save
Save
Save
Save
Save
Save
Save
Save
Save
Save
Save
Save
Save
Save
Save
Save
Save
Save
Save
Save
Save
Save
Save
Save
Save
Save
Save
Save
Save
Save
Save
Save
Save
Save
Save
Save
Save
Save
Save
Save