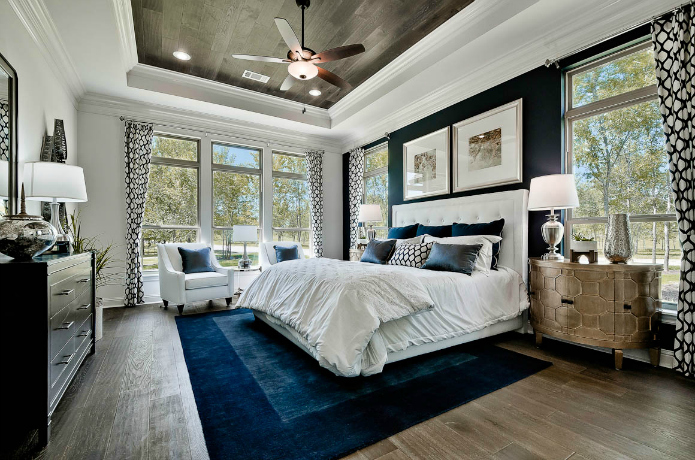 Happy Monday, mamas! As we all know, sometimes the day can seem so loooooong when you spend it chasing kids or shuttling them around town. So when we finally get them in their own rooms for the night, it would be really nice to go to a bedroom that feels like a grown-up, private retreat instead of a place piled with laundry and kid clutter.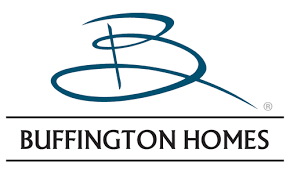 We asked some of the home designers at Buffington Homes to give us guidance on how to create a master bedroom that feels more like a high-end hotel or spa. They shared these gorgeous photos of master bedrooms they've created inside some of the Buffington model homes in Northwest Arkansas. (Click here if you want info on how to see the model homes in person.)
If you're looking to reclaim the master bedroom as a beautiful place for yourself again, here's how to do it.
Choose the right colors. The bedroom should be relaxing, soothing, calming. Choose light purples, soft greens or blues, or warm creams for the walls and the bedding to create the right aura. It will create a more peaceful environment regardless of your lighting or natural light.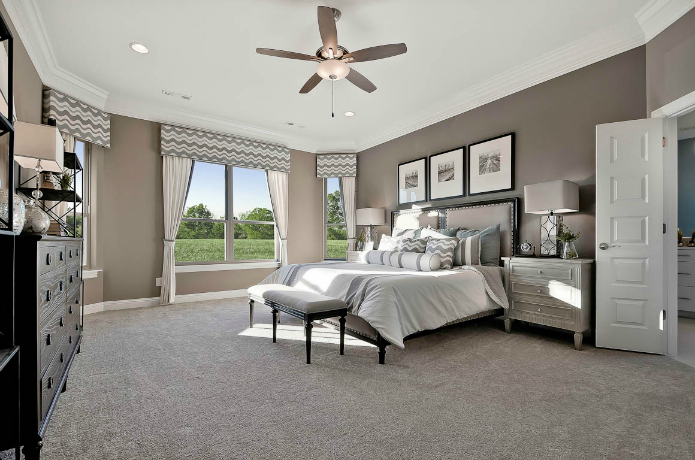 Light it up. Even in the bedroom, the right kind of lighting is important. You need both ambient lighting and task lighting. Choose a mix of sconces or small lamps along with overhead or adjustable lights.
Add a lounging spot. While the bedroom is primarily your place to sleep, it's also a great place to create a spot to get comfortable and relax (that isn't in the central hub of your home). Many master bedrooms now have space for a lounge area. All you need to do is add a recliner, a lounge chair or an overstuffed armchair to create a cozy sitting area for reading, watching TV or even napping.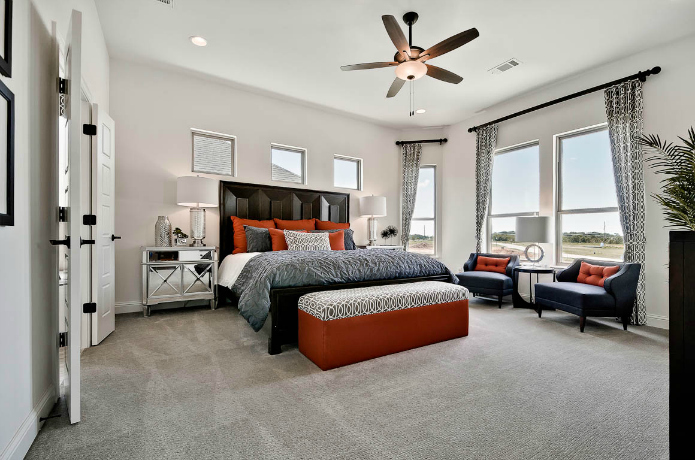 Make sure the bed is comfortable. That may sound too basic, but you'd be amazed at how many people are sleeping in uncomfortable beds. Buy the best quality mattress, pillows and sheets you can afford. They'll last longer and be more comfortable. Nothing starts a day off better than a good night's sleep, so the investment is definitely worth it in the long run.
Don't forget to accessorize! Add a little personality to your room to help you feel at ease the minute you walk through the door. Fuzzy accent pillows, cozy throws, soft area rugs, nice drapes – they all add to the vibe you want to set. (And they can all be switched out when the mood or season changes.)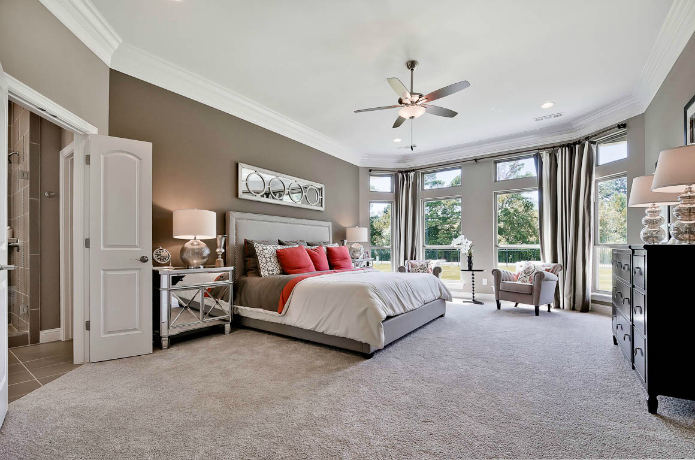 Keep the kid clutter to a minimum. This space is not going to be restful or relaxing if it is full of toys, laundry, and other odds and ends. While the kids may be welcome, don't make the master bedroom an annex of their rooms. And if you do have some kid-related stuff around, keep it out of sight in baskets, boxes or drawers. Teaching children to respect your space will help them learn to respect their own.
Hope these tips help as you turn your bedroom into a beautiful "mama cave" you can't wait to come back to each night.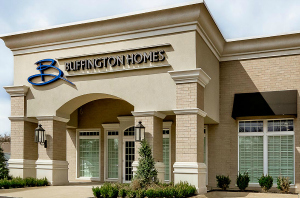 Buffington Homes is sponsoring our "Dream Home" series for the remainder of this year. We've working on some fun posts and fabulous photos for you to see. One of the things we love about this local home builder is their 40 years of experience and the Design Center, which is staffed with professional interior designers who help pull the entire look of the home together — everything from picking a floor plan that fits your lifestyle and family size to choosing colors and how to place furniture within a room for the best flow. To see some of the homes Buffington has available in Northwest Arkansas right now, click here. For info on Buffington Homes, call their offices at 479-251-1106 or visit the website by clicking here.
Save
Save
Save
Save
Save
Save
Save
Save
Save