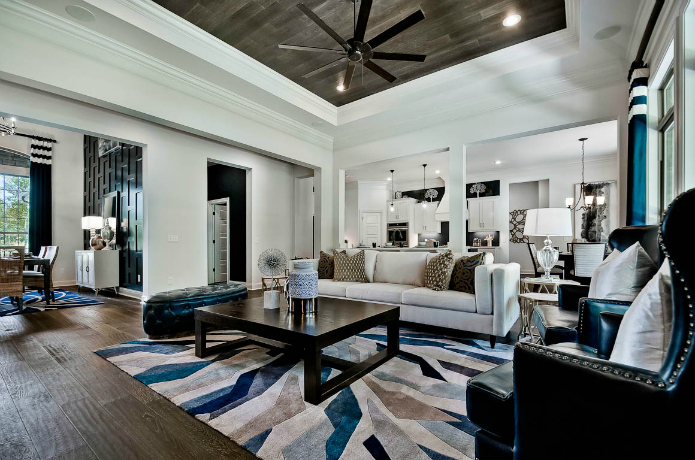 Happy Thursday, mamas! In just a few weeks — on the most popular Thursday of the year — kitchens across the country become the center of attention when families gather for Thanksgiving. For special days like that one and for every other day, it's important for kitchens to serve not only as a family's headquarters but also to feature design elements that make you happy to be there.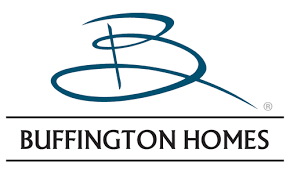 We asked the designers on staff at Buffington Homes, one of our website sponsors, to give us a list of what every kitchen should have in order to be a "dream space." Feel free to save or pin some photos of kitchen spaces the designers have created in the Buffington model homes in Northwest Arkansas. (Click here if you want info on how to see the model homes in person.)
Now… on to the kitchen tips!
First and foremost, the plan is key. An open floor plan (combo kitchen/breakfast nook/family room) on the first floor is perfect for every day and for special occasions. Make sure there's plenty of conversation areas and room to move around. (Below are three photos of one kitchen that's open to a breakfast nook and family room.)

Space for everything. A comfortable kitchen features enough space for you to cook and prep. That may include a large island and ample counter space. Plentiful cabinets and even a butler's pantry are keys to storage. And a good-sized oven and range make cooking much easier.
Easy accessibility. For some families, having a dining room that's big enough for family dinners and celebrations is vital. Making sure it's easily accessible from the kitchen is a good move, too. No one wants to trek through half the house with hot plates of food. (Below are two photos of a kitchen with the dining room right next to a kitchen and island bar.)

Practical spaces for everyday. You'll spend most of your time in this area of the home. Is there a spot for cereal in the morning and homework in the afternoon? Can you see from the kitchen into the family room? Is there room for a desk for your laptop, paperwork and bills?
Good quality finishes. No other room in the house gets the constant wear and tear of the kitchen. For years of dependable service, make sure cabinets are the best quality possible. Choose counters that are sturdy and family-proof, and pick reliable appliances. Hardwood flooring is always a good idea, too. (Notice the hardwoods, appliances, cabinets and counter tops in the photo below.)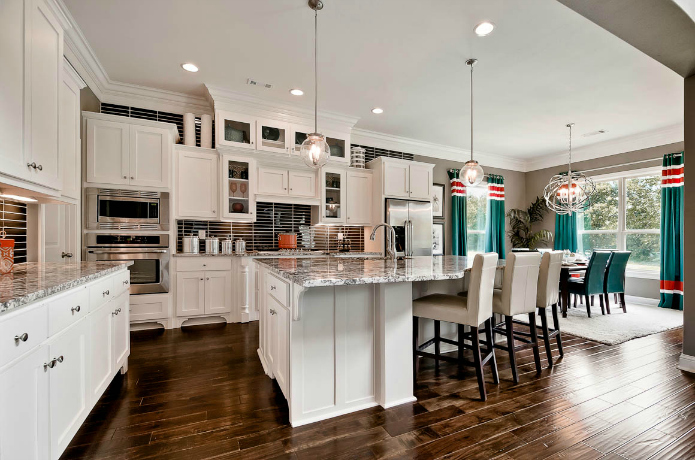 Don't forget the patio. Having a deck or patio adjacent to your kitchen/living area is a great idea. Whether it's your summer dining room or the place you smoke your Thanksgiving turkey, an outdoor living space is a great addition to any kitchen. (Bonus: If the family room is nearby, you can watch TV while presiding over the grill.)
Incorporate these design tips so your kitchen can be a space you dream of instead of dread. The kitchen should be a place where you'll be happy to have people gather.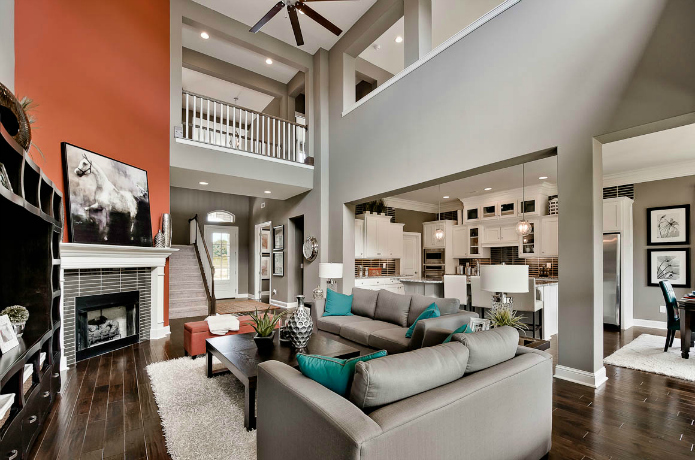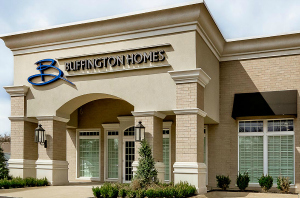 Buffington Homes is sponsoring our "Dream Home" series for the remainder of this year. We've working on some fun posts and fabulous photos for you to see. One of the things we love about this local home builder is their 40 years of experience and the Design Center, which is staffed with professional interior designers who help pull the entire look of the home together — everything from picking a floor plan that fits your lifestyle and family size to choosing colors and how to place furniture within a room for the best flow. To see some of the homes Buffington has available in Northwest Arkansas right now, click here. For info on Buffington Homes, call their offices at 479-251-1106 or visit the website by clicking here.
Save
Save
Save
Save
Save
Save
Save
Save
Save
Save
Save