Hi mamas! I wish I was one of those people who are just naturally gifted when it comes to making shelves in their home look amazing. Some people are just so good at it!
Alas, I'm not one of them. I need help. Pointers. Instructions. Pictures that lead by example.
Recently, when I had a few shelves that needed some help lately, I Googled the heck out of how to do this, and I stumbled across a blog post by Kris Jarrett that offered some easy-to-understand formulas, along with photos that illustrate each rule. There are several different concepts for different types of looks for your shelves.
So helpful! I bookmarked it immediately.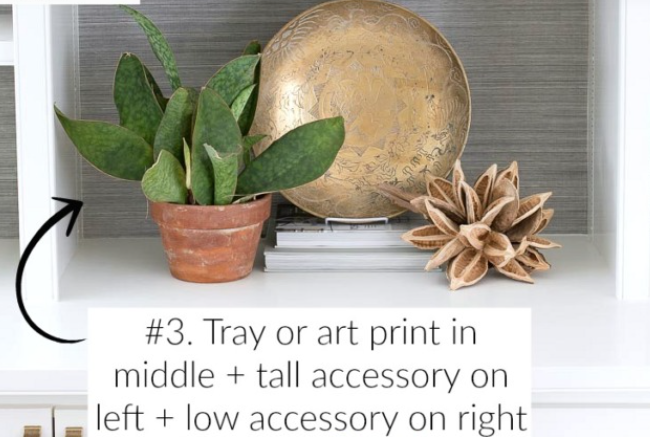 If you're like me and need a little guidance when it comes to making a shelf look beautiful yet effortless, check out this great post we found on the Driven by Decor website.
Good luck!