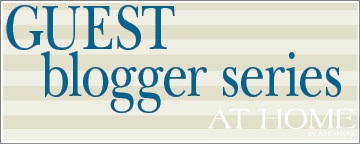 We have some exciting news, mamas! We were recently approached by At Home in Arkansas' Associate Editor Paulette Pearson to write a post for their guest blogger series online. Um, YES! We were stoked.
Well, the post just published on their blog and we wanted to share our excitement with all of you. And a link, of course!
Click HERE to read our guest post about how to "Reclaim Your Domain".
All mamas know how a once stylish home can turn into toyland soon after the babies arrive. In the guest post, we share some tips for balancing your kids' need for stuff and your need for a beautiful space. Of course, we're not claiming to be experts. We just offered some ideas that have worked for us.
We hope you enjoy the post! And thanks again, Paulette, for asking. You rock!