Moms need a list of "go to" people who help make sure the kids are okay. If you don't already have a great pediatric dentist on your "go to" list, then you're going to need one. When a kid has a cavity and mouth pain, he is
definitely not okay. And we all know that tweens and teens who are embarrassed about their teeth can have a tough time interacting socially.
The pediatric dentist profiled below, Dr. Jeff Rhodes with Northwest Arkansas Pediatric Dental Center, was voted "Best Pediatric Dentist" in Benton County by the readers of nwaMotherlode.com and Kid's Directory of Northwest Arkansas in the 2012 Mom's Choice Awards. So that means he and his staff are on the "go to" list of lots of moms in NWA. We got to know him a little better with the Q&A you see below. Congrats to Dr. Rhodes and staff on their 2012 Mom's Choice Award.
Why is it important to start kids with a pediatric dentist instead of taking them to the adult dentist their parents see?
Many parents seek out a pediatrician for their children instead of a family doctor. In the same way, a pediatric dentist has an additional 2 1/2 years of training. Our office and staff are completely oriented toward making children feel comfortable and have the training to understand how to deal with with developing personalities and developing mouths and teeth.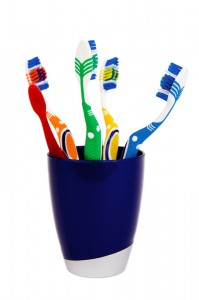 What's the best age to bring a child to the dentist for the first time? 
We recommend seeing a child 6 months after the first tooth appears or at least by the child's first birthday. During the first visits we can begin working with the child and their parents to understand how to best avoid America's most common disease — tooth decay.
Can you help parents who are trying to get their preschoolers to stop sucking their thumbs, which can cause dental problems?
Thumb sucking can be a difficult habit to break. I would much prefer an infant take a pacifier to sucking their thumb because at least the paci can be thrown away. We use different types of reward-based systems to help families work through this issue and, in prolonged cases, we have habit appliances that can help.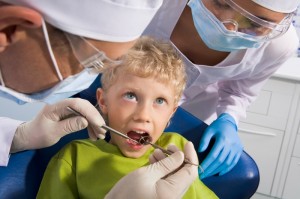 How does your staff help make this experience a good one for kids, instead of something they're afraid of?
Our staff is the greatest asset of our practice. We approach dental visits with a playful but purposeful attitude. We do our best to engage the child at his or her ability level and find that working to find a child's communication style helps us get important things done. We realize we are working with a child instead working on a set of teeth. If there are treatments needed before a child is cooperative enough to handle them, then we will sedate or hospitalize those patients in order to prevent the worsening of their condition without creating a dental phobic patient.
Some mothers avoid taking their kids to the dentist because they worry about their child having an embarrassing "meltdown" in a doctor's office. How do you handle meltdowns?
We realize that we're working with developing personalities that having varying capabilities. Since each child matures at different rates, we try to work at a level that this particular patient can handle. If there is meltdown, then we refocus our efforts from getting an ideal visit accomplished to one of verifying there are no major problems and relationship building. One important thing for mothers to realize is that we expect that some of our patients will have meltdowns and we are prepared to handle it.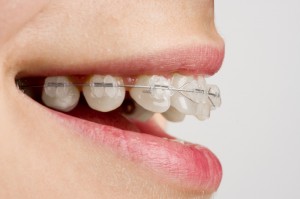 What age do most patients begin orthodontic treatment? How long does it typically last?
If there are problems with the developing jaws such as underbites or crossbites, we can treat these as young as the patient is able to handle the procedures. In these instances, earlier is easier and we have been able to treat these as young as age 4. These early treatments take about a year. For crooked teeth and crowding, we start as early as age 6 and even provide full treatments with braces or Invisalign once all of the permanent teeth have erupted.
Can you do teeth bleaching for teenagers who are self-conscious about their teeth?
We really enjoy working with teenagers and helping them achieve an engaging smile. We have various bleaching techniques to use, based on the needs of the individual, from in-office bleaching to inexpensive at-home techniques.
Congrats on being voted Best Pediatric Dentist in Benton County. Why do you think moms react so positively to your practice?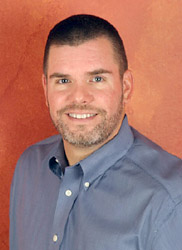 I think moms appreciate our philosophy of focusing on the child and not just the teeth. I think they like the playful nature of how we have designed the office and how we interact with our patients. I also think our use of the latest technology and techniques helps get amazing results while giving us the ability to be prevention-oriented. Actually, I think we're just blessed to have some of the best patients around. 🙂
We're sure you see a lot of happy kids when you remove braces. Do you often see your patients' personalities change as their teeth get straighter?
That's the reason we provide braces and appliances; helping kids have awesome smiles. Usually when you look at before and after pictures, you can see a drastic difference in the confidence of the patient by the size of the smile and the sparkle in their eyes. It's very rewarding.
For more info on Dr. Jeff Rhodes and his staff at Northwest Arkansas Pediatric Dental Center, click HERE to visit their website. You can also call to ask questions or schedule an appointment at 479-631-6377 or send an email to info@nwapdc.com. The center is located at 5518 Walsh Lane in Rogers.