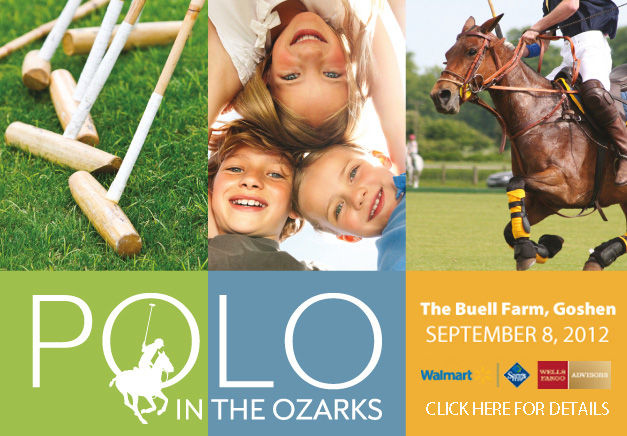 The always popular Polo in the Ozarks event is coming up fast (Sept. 8!) and one lucky NWA family will be attending the event for FREE!
This giveaway includes TWO adult tickets plus TWO kid tickets for the polo match, tailgating and silent auction. Polo in the Ozarks is a family event and includes all kinds of children's activities. We know kids will be especially fond of the petting zoo where they can ride camels and horses for free with their ticket. And check out this exciting piece of news: there's an optional chaperoned kids' area in the middle of everything, so parents can visit silent auction booths and mingle with other adults while being close enough to see that the kids are enjoying themselves.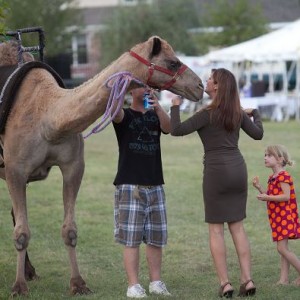 HOW TO ENTER: Polo in the Ozarks is a unique family event (the only polo match you'll see in the area!) that's sure to create some unique family memories.
If you'd like to win these match tickets, click on the orange comment button below and tell us about one of your most memorable family outings as a kid. Was it that summer you all loaded into the ginormous station wagon and drove all the way to Yellowstone? Or maybe it was that time your family floated the Buffalo River and your canoe unfortunately capsized. Or maybe it didn't and the day was glorious! We can't wait to hear all about it 🙂
HOW TO INCREASE YOUR ODDS of WINNING: Share the love for this giveaway with friends and family! We always reward those who help us spread the word about things going on here at nwaMotherlode.com. If you think someone you know would love to hear about how they could win these tickets, just send them an email and we'll give you an extra chance to win for each person you tell. Just be sure to put giveaways@nwaMotherlode.com on the CC line of your email so we can give you proper credit.
ABOUT POLO IN THE OZARKS: In 1990, Life Styles and the Buell family joined forces to create this event and it has become one of the most popular annual fundraising events in Northwest Arkansas.
This annual fundraiser raises over $100,000 for individuals with disabilities in Northwest Arkansas and could not be done without the support of the local community.
The Polo in the Ozarks event takes place every year on the first or second Saturday of early September. It's hosted by Dr. Brian and Mrs. Donna Buell, at their farm on Hwy 45 East, near Goshen. With almost 2,000 attendees every year, Northwest Arkansas' longest running charitable event, Polo in the Ozarks has been a highly anticipated event in this region for 23 years. Featuring the area's only polo match, this fun, family event also includes tailgate parties, dinner and dancing under the stars, children's activities, and both live and silent auctions.
If you don't want to take a chance on the giveaway and would like to attend Polo in the Ozarks, tickets are available to purchase online at www.lifestylesinc.org or by calling 479.521.3581.
Good luck in the giveaway and remember to tell your friends for extra chances to win! 🙂