Dear Andi,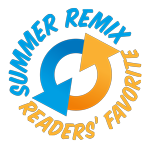 What type of makeup would you recommend for tween/teen girls who are beginning to wear make-up? Is there a certain line geared toward this age group?
No matter how much you tell an adolescent girl that loads of makeup will not make her look older or more sophisticated, she will pile it on like Lady Gaga for a stage show anytime you're not looking. So, the best you can do is arm her with age appropriate products and take lots of pictures so you can rub it in when she's older.
Ideally, you want a tween to wear as little make-up as possible, because once you start wearing things like foundation and eyeliner, it's hard to go back. Blush and lip-gloss are a great place to start. The L'Oreal True Match powder blush ($9, Target) has a soft effect that will make it difficult for her to overdo it.
A bright pink blush, even though it looks shocking in the package, will actually give a natural flush to her cheeks, where as a brownish-pink or red will look like a bruise if too much is applied. When she puts on too much, you'd rather her look like she just ran a mile instead of looking like she's been in a bar fight.
Mascara is an easy way to enhance the eyes, especially if she has blonde lashes, without being too vampy. Choose a black-brown shade in any of the drug store brands. There are so many options and they all have their pros, sometimes it's just fun to pick the one in the prettiest tube.
For more trendy makeup that will change weekly, I've always liked N.Y.C. and Rimmell, both available at Wal-Mart and Target, for experimenting. They are crazy cheap and have all the latest colors in eye shadows and nail polish, so she can go crazy.
Some girls will need some extra coverage and will find comfort and confidence in using foundation and cover-up. Once again, the L'Oreal True Match line is a great option. The foundation that comes in a bottle ($8.97, Wal-Mart) has 24 shades to choose from and there is a handy matching guide hanging next to the display. Applied with a foundation brush, it will leave her skin smooth and even. If she is set on wearing bronzer and blush, choose a shade lighter to help prevent the dreaded line along her jaw.
Most importantly, get her in the habit of washing her face nightly as a tween and hopefully she can avoid wearing the heavier stuff for a while.  I just picked up a two-pack of Equate Facial Cleansing Towelettes for about $5 at Wal-Mart, which is hard to beat.
This is a great age for you and daughter — when you begin having things in common and can do your make-up together. I look forward to it with Lexi, but since the thought of her getting older almost made me cry, I am in no rush!

Have a question for Andi, beauty blogger and fellow mama? E-mail it to mamas@nwaMotherlode.com.