Editors' note: Congrats to Underwoods, one of our website sponsors who recently earned a Mom-Approved Award in the "Best Jewelry Store" category. Get info on everything this Fayetteville legend offers in today's featured profile.
 
Voted as a 2018 Mom-Approved Award Winner in the
"Best Jewelry Store" category
Winner: Underwoods Fine Jewelers
Location: 611 W. Dickson Street, Fayetteville, Ark.
Phone: 479.521.2000
Operating since: Underwoods was founded in 1957 by Bill Underwood. The company has a 60-year history as remarkable as the diamonds and gemstones it's famous for.
About 10 years after it opened, the small shop got a new home when the famous Underwood building — designed by renowned architect Fay Jones — was completed in 1966.
During the 70s, Underwood's made a name for itself not only locally but nationally, too. Bill Underwood was selected by the Smithsonian Institute as one of only 33 jewelers in America to create a special jewelry piece for the Smithsonian Collection. And in 1979, he was asked to do a certified appraisal for a ring belonging to none other than Elvis Presley! Most recently, Underwoods has been one of a select few jewelers to represent the jewelry industry at Hollywood's Emmy's and Oscar's Red Carpet Events.
Click here to read more about Underwoods history.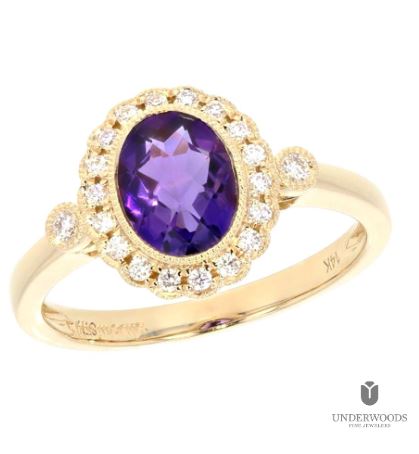 What you might not know about Underwoods: One of the things we love most about Underwood's is how, despite earning national acclaim, the Underwood family has never forgotten its roots and how important it is to invest in community. Since the year 2000, Underwood's has given more than a half a MILLION dollars to non-profits in Northwest Arkansas.
A special Underwoods promotion: To celebrate "Shop Small Business Saturday," Underwoods is hosting a giveaway that includes the following:
Underwoods Sterling Silver Necklace
Underwoods Red Travel Jewelry Box
Southern Trend Gift Basket with t-shirts, hat and swag
A $25 gift certificate to the local Dipppin' Dots Ice Cream
A Hello, Charly Handmade "Welcome Ya'll" Hanging Sign
For a chance to win the giveaway, go by the Underwoods store on Dickson Street and shop any time between Monday, November 19th and Saturday, November 24th to enter the in-store raffle drawing.
A winner will be drawn at random on Monday, November 26th.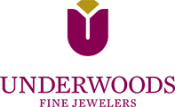 Congrats to the owners and staff of Underwoods Fine Jewelers!
Click here to visit their website.