It's hard to beat a great quesadilla. It's a busy mama's best friend when it comes to a kid-pleasing meal that's quick to make. And we love that it can be as plain and simple (cheese-only for the picky kid!) or as fancy as you want to make it.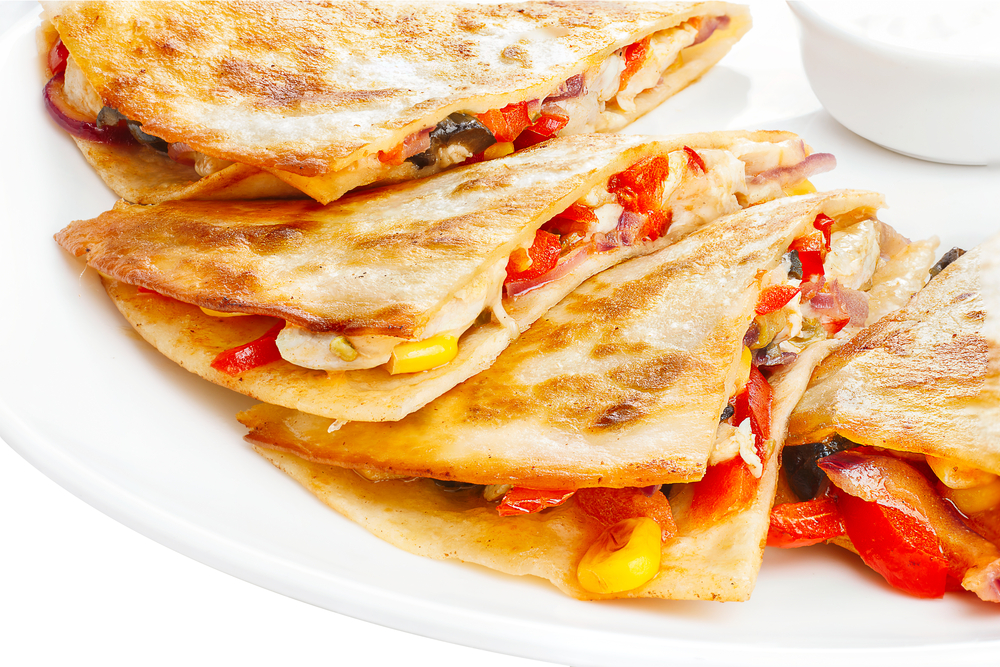 Here's an awesome article from Food Network's website on all things quesadilla — with important tips on the best cheeses to use as well as the cheeses to avoid. There are also tips on how to cook them on the stovetop, an oven, or a press. As for whether or not to use oil, that depends on the type of tortilla you're using. Who knew? I learned SO much from this article.
Hope it helps you take your quesadilla game to the next level.
Click HERE to see the quesadilla article on the Food Network website.