With Spring well in swing in Northwest Arkansas (and we've got the sneezes to prove it!) it's time to start thinking about fun outdoor events like wedding showers. Of course, the food is always one of the most important aspects of any party, so we thought we'd share a few event-worthy recipes.
These recipes come from a cookbook called ""Award Winning Recipes" published in 1990. It includes recipes from cooking contest winners across America.
Jumbo Shells Seafood Fancies
*Second place winner in the Appetizing Appetizers Pasta Contest, sponsored by the North Dakota Wheat Commission and North Dakota Mill, Bismarck, North Dakota.
Serves 8 to 12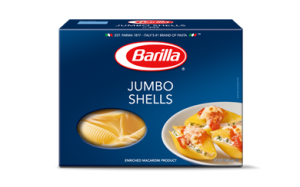 1 (16-ounce) package uncooked jumbo-sized pasta shells
1 (7 1/2-ounce) can crabmeat, drained, flaked and cartillage removed
1 (2 1/2-ounce) can tiny shrimp, drained
1 cup (4 ounces) shredded Swiss cheese
1/2 cup salad dressing or mayonnaise
2 tablespoons thinly sliced celery
1 tablespoon finely chopped onion
1 tablespoon finely chopped pimiento
Celery leaves, for garnish
Add the shells gradually to 6 quarts of boiling, salted water and cook until tender, yet firm. Drain; rinse with cold water, then drain again. Set aside, upside down, to cool. Combine the crabmeat, shrimp, cheese, dressing, celery, onion and pimiento in a small bowl. If the mixture seems too dry, add more salad dressing. Spoon the mixture into the cooled shells; cover and refrigerate until chilled. Serve the shells garnished with celery leaves.
Tropical Chicken Salad
*Third prize winner in the Savory category of the International Association of Cooking, Professionals Recipe Contest
Makes 4 servings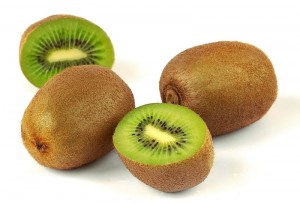 Tropical Salad Dressing (recipe follows)
3 cups cubed cooked chicken
3/4 cup coarsely chopped celery
3/4 cup seedless red or green grape halves
3/4 coarsely chopped macadamia nuts or toasted almonds
Lettuce leaves, for serving
Sliced strawberries, kiwifruit and avocado, for garnish
Toasted coconut flakes, for garnish
Prepare the Tropical Salad Dressing. Combine the chicken, celery, grapes and nuts in a large bowl; stir in 1 cup of the dressing. Cover and refrigerate to allow the flavors to blend. Mound the salad on a platter or individual plates lined with lettuce leaves. Garnish with strawberries, kiwifruit, avocados and coconut flakes.
Tropical Salad Dressing
Makes about 2 cups
1/2 cup cream of coconut
1/3 cup red wine vinegar
1 teaspoon dry mustard
1 teaspoon salt
1 clove garlic
1 cup vegetable oil
Combine all the ingredients except the oil in a food processor or blender. With machine running, slowly add the oil, blending until smooth. (Store the remaining dressing in the refrigerator and serve with fruit or mixed green salads.)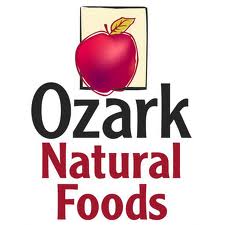 If you want some specially-prepared food to make your party special, Ozark Natural Food's deli and produce areas have been fully a remodeled. The deli is now called À La Carte, and the produce department has a new cooler that includes cut fruits and vegetables. Click here for more info on the remodel or about becoming a member at Ozark Natural Foods.