Happy Monday, mamas! Easter is hopping our way this weekend, so here's a fun bunny cake to make with the kids this week. (Don't be scared by the length of the recipe. The review we read by a fellow mom says it's pretty easy to make.)
Click HERE to get a printer-friendly version of this recipe.
Ingredients
1 Golden Vanilla cake mix
1 package coconut, divided (14 ounces)
1 container whipped vanilla frosting (12 ounces)
jelly beans
shoestring licorice
Directions
Prepare cake mix according to package directions resulting in 2 baked 9-inch round cake layers. Allow to cool.
Measure 2-1/2 cups coconut and set aside. Divide remaining coconut into separate containers with a lid or zip lock type bag as follows:
3/4 cup to be tinted pink
2 cups tinted green
(To tint coconut, add 1 to 2 drops food coloring, close bag or cover with lid and shake to tint coconut the desired color.) Set aside.
Using powdered sugar, dust a cutting board and an 11- by 17-inch jelly roll pan with sugar. Place one round cake layer in the center of the jelly roll pan to serve as the bunny's head.
Place remaining layer on cutting board and cutout a half circle shape on each side of the cake (for the ears) leaving a bowtie shape in the center of the cake. The bowtie shape should resemble an hourglass and be about 1 1/2-inches in width at the widest area. Place half circle shapes above the bunny's head pointing upwards to resemble bunny ears. Place the remaining hourglass shape below the cake round to make a bowtie or collar.
Frost the entire top and sides of cake with frosting.
White Coconut:
Sprinkle bunny's head and ears with white coconut. Press additional coconut onto sides of cake.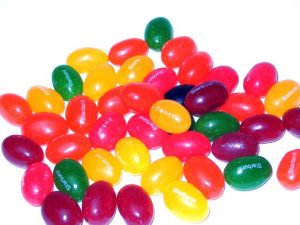 Pink Coconut:
Sprinkle pink coconut in center of bunny's ears and on the bow-tie/collar. Press additional pink coconut onto sides of cake.
Green Coconut:
Sprinkle green coconut around outer edge of bunny to cover the exposed pan and resemble grass.
Bunny's face:
2 pink jellybeans to resemble eyes
6 3-inch strands of licorice to resemble whiskers
1 dark colored jelly bean for the nose
1 jelly bean for the mouth
3 jelly beans in the center of the bowtie or collar to resemble buttons
For more meal inspiration, click here to check out the HUGE collection of recipes on the Harps website. You can register (for free) on the site and save all your favorites (or share one with a friend) by clicking one button. It's super easy to search for ingredients, and we love how organized the recipe collection is. While you're there, sign up to use the Harps Digital Coupon program. (No more forgetting your paper coupons at home!) Just enter your phone number at checkout and your coupons will be applied to the total. It's so easy, and it's one more reason we love shopping at Harps.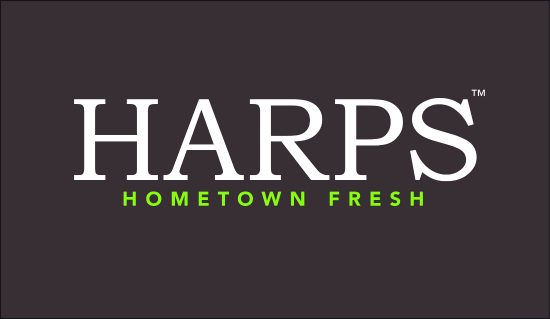 Save
Save
Save
Save
Save
Save
Save
Save
Save
Save
Save
Save
Save