By Rhonda Franz, blogger and nwaMotherlode.com contributor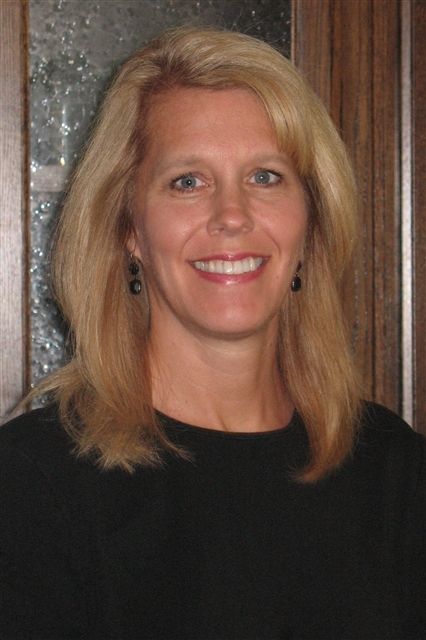 Fifteen years ago, Karen Ramos moved halfway across the country, landing in Northwest Arkansas. She'd been living in California for many years, but had also lived in Iowa and Missouri.
In the last year, she married off her son, watched her daughter graduate from high school, and moved out to the woods in a home she built with her husband. She also works as a dental hygienist in Bentonville.
In other words, she's one busy gal.
When Karen has spare time, she usually spends it gardening, boating, reading, and working in ministries at her church. She also enjoys baking goodies. At her house, the coffee is almost always brewing, and muffins are usually sitting out on the counter.
One of the simplest and most delicious recipes Karen makes for others is One Bowl Chocolate Cake. She says she has made this recipe at least twice a year since childhood, but neither one of us is revealing just how many times that is.
When did you find out about this recipe?
I ate this cake for the first time when I was about 6-years-old and living in a Dutch community in Sheldon, Iowa.
My mom met with other ladies for coffee on a regular basis. Each of them took turn bringing treats to their meetings. One woman in the group had seven children and was a wonderful cook. She always made this cake. These ladies would exchange recipes so, through my mom, I received many gems passed down to me because of this group. I still have the original card on which I wrote the recipe!
So you were making this cake as a child?
Yes, with my mom.
When do you use this recipe now?
I make it almost anytime I'm responsible for providing a dish at a potluck, birthday or church event. Usually, I'm the first to pipe up and volunteer to bring dessert, and I get compliments on the cake every time.
So you've always enjoyed preparing food?
Yes, and I enjoy it even more now that I have a spacious kitchen. My daughter and I are enthusiastic fans of The Food Network. We like Rachel Ray, Giada, and love watching The Next Food Network Star! We get ideas from watching chefs and have had so much fun viewing the programs; it has become quite the regular event in our home.
Sounds as though the Food Network is as addictive as Facebook.
For us, yes it is!
What is your favorite thing to make in the kitchen?
Anything that requires baking. My favorites are cakes, pastries, breads, muffins. Of course, it helps that these foods go well with coffee. I love baking mostly because it is associated with having people come to my house as well as how the process makes the whole home smell.
Anything you'd like to share about this cake recipe?
The most unusual thing about it is that it contains no eggs. It is rich, moist, and surprisingly easy to make.
One Bowl Chocolate Cake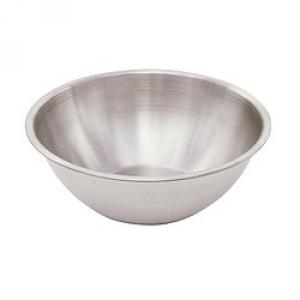 Ingredients:
2 cups sugar
3 cups flour
2 teaspoons vanilla
3 tablespoons white vinegar
1 cup oil
6 tablespoons cocoa
1 teaspoon salt
2 cups cold water
2 teaspoons baking soda
Directions:
Mix together in one bowl with stand mixer or hand mixer.
Pour in a greased and floured 9 x 13 plan or two 8 or 9 inch round pans for layering.
Bake at 375 degrees for 30 minutes.
Karen has used various kinds frosting over the years, but most often she makes this:
One Bowl Buttercream Frosting
Ingredients:
6 tablespoons butter, softened
1/3 cup cocoa for light flavor, ½ cup= medium flavor, ¾ c for dark flavor
2 2/3 cups powdered sugar
1/3 cup milk
1 tsp vanilla
Directions:
Cream butter in small bowl using a stand mixer or hand mixer.
Add cocoa and sugar alternately with milk and beat well. The consistency should be good for spreading on the cake (an additional tablespoon of milk may be needed if frosting is too thick).
Blend in vanilla.
Rhonda Franz reaped the tasty benefits of Karen's cooking when Karen made her a 12-layer cake for her 30th birthday. Now that, folks, is what you call a good friend. Rhonda blogs about friends, food and a whole bunch of other stuff at http://coffeehousemom.wordpress.com