With the holidays coming up, we'll be potlucking right along with the rest of you. This is one sweet recipe we plan to share. It's so easy and so good —  or so we've heard from reliable sources — that we just have to try them! This recipe is courtesy of Carrie Chastain, who also brought us Back Country Pumpkin Pie, Aunt Carrie's Orange Cookies and Instant Spiced Tea. These are also great for the holidays, so click here to go see those recipes previously on nwaMotherlode!
French Cake Bon Bons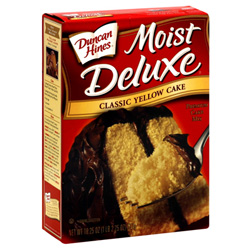 Ingredients:
One cake mix (any flavor)
One container of frosting (compatible to the cake mix chosen)
Almond bark (white, chocolate or butterscotch)
Directions: Bake cake in 9 X 13 pan, according to directions. When cake is cool, place in a large bowl and crumble.
Work the frosting mix into the crumbled cake until you have this mix completely worked together. Make small balls about the size of a meatball, spray cookie sheets with Pam or similar product and place the small balls on the sheet and freeze.
After frozen, dip in the almond bark and enjoy! (You may put these in a container and freeze indefinitely; it only takes a few minutes to thaw them.)
Some options for cakes and frosting: German chocolate and coconut pecan frosting; strawberry cake and frosting; spice cake and cream cheese frosting dipped in butterscotch bark.