The 4th of July will be here in flash! Do you have a fun dessert in mind for the holiday?
If you're having a cookout or any kind of gathering, we think this cheesecake dessert would be the perfect patriotic touch. (And the kids would probably have a lot of fun helping you make this one.) We found this recipe on the Harps website and the recipe comes courtesy of Kraft.
Click HERE to get a printer-friendly version of this recipe.
Ingredients
1 quart strawberries, divided
1 1/2 cups boiling water
1 package (8-serving size) Jello Brand Gelatin (any red flavor)
Ice cubes
1 cup cold water
1 package (12 ounce) pound cake, cut into 10 slices
1 1/3 cups blueberries, divided
2 packages (8 ounces each) cream cheese, softened
1/4 cup sugar
1 tub Cool Whip whipped topping (thawed)
Directions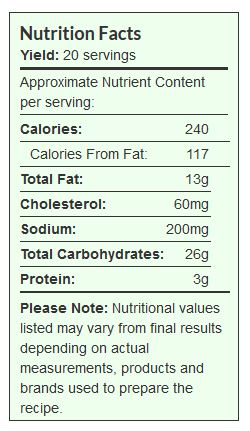 SLICE 1 cup of the strawberries; set aside. Halve remaining 3 cups strawberries; set aside. Stir boiling water into dry gelatin in large bowl at least 2 min. until completely dissolved. Add enough ice to cold water to measure 2 cups. Add to gelatin; stir until ice is completely melted. Refrigerate 5 min. or until slightly thickened (consistency of unbeaten egg whites).
MEANWHILE, line bottom of 13×9-inch dish with cake slices. Add sliced strawberries and 1 cup of the blueberries to thickened gelatin; stir gently. Spoon over cake slices. Refrigerate 4 hours or until firm.
BEAT cream cheese and sugar in large bowl with wire whisk or electric mixer until well blended; gently stir in whipped topping. Spread over gelatin. Arrange strawberry halves on cream cheese mixture to resemble the stripes of a flag. Arrange remaining 1/3 cup blueberries on cream cheese mixture for the "stars." Store in refrigerator.
For more meal inspiration, click here to check out the HUGE collection of recipes on the Harps website. 
Save
Save
Save
Save
Save
Save
Save
Save
Save
Save
Save
Save
Save
Save
Save
Save
Save
Save
Save
Save
Save
Save
Save
Save
Save
Save
Save
Save
Save
Save
Save
Save
Save
Save
Save
Save