Note from the mamas: Happy Monday, mamas! It's time for our annual Fireworks Shopping Spree, courtesy of our friends at Pinnacle Fireworks! At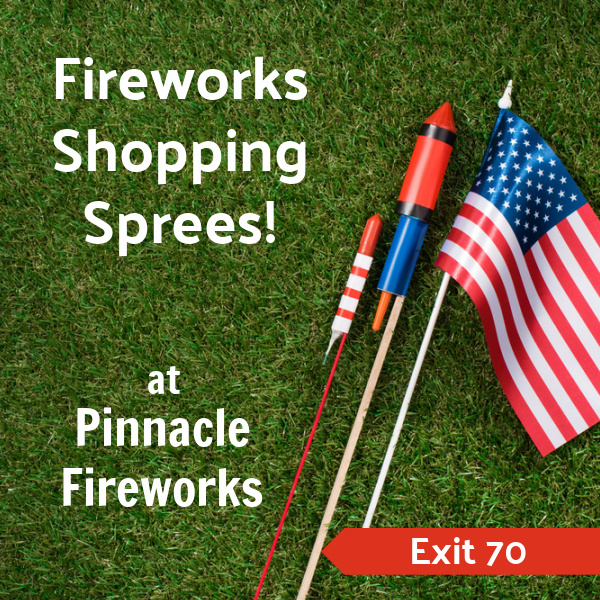 the end of this week, we'll choose two shopping spree winners (at random).
The first winner will win a $150 shopping spree and the runner-up will win a $100 to spend at Pinnacle Fireworks, which you'll notice when you're on Interstate I-49 passing the Don Tyson Parkway exit (off exit 70). It's the huge tent on the lot next to and slightly behind the Walmart Neighborhood Market. Pinnacle Fireworks is owned by local father-and-son team, Todd and Adam Keeley.
HOW TO ENTER: If you'd love to win one of the fireworks shopping sprees from Pinnacle Fireworks, scroll down to the bottom of this post (and past the comments posted by other moms) until you see the words "Leave a Reply."
Then write a quick comment telling us which fireworks you want to try this year.
For fireworks suggestions, scroll down to check out the 2022 Fireworks Buying Guide written by our resident fireworks expert, Adam Keeley of Pinnacle Fireworks. Over to you, Adam!
2022 Fireworks Buying Guide
By Adam Keeley, Pinnacle Fireworks
The number one frustration I hear from fireworks shoppers is, "I don't know what any of these fireworks do! How do I know what to buy?" Over the past few years, fireworks manufacturers have gotten better about putting performance descriptions on their products. However, sometimes the descriptions leave something to be desired.
So, unless you know the difference between Titanium Crackle Rain and Variegated Peonies with Lemon Pistils, you might as well be reading an alien language. If you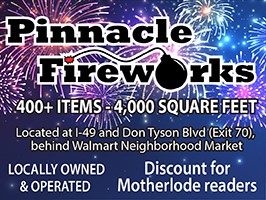 shop at Pinnacle Fireworks, our trained staff will answer all questions and help you choose items to fit your show and your budget. But in case you accidentally find yourself in some other fireworks tent, here are a few tips that will help you shop for fireworks with the confidence of a true Pyro Parent.
Fireworks Basics
There are two main categories of fireworks: ground effects and aerial effects. Whether you're shooting fireworks with your kids or on your own, it's important to know the difference! An easy way to tell whether an item contains ground effects or aerial effects is to read the warning label found on the item.
Ground items will read "Emits Showers of Sparks," while aerial items will read "Shoots Flaming Balls" or "Shoots Flaming Balls with Reports" ("Report" is the industry word for "explosion," meaning the item will burst into a colorful explosion or simply "pop" or "bang"). Some labels will give even more detailed warnings, such as "Spins on Ground and Shoots Upwards." Understanding these caution labels will give you a general idea of what to expect after you light the fuse.

Some examples of ground items are lower-cost kid favorites such as smoke balls, tanks, and fountains. But be sure to note that some fountains can shoot sparks up to twenty-five feet in the air. Aerial items can reach much greater heights (over 150 feet for some larger fireworks). Examples of aerial fireworks include reloadable artillery shell kits, roman candles, and multi-shot cakes.
So before you go shopping, you should have a general idea of the type of fireworks show you want to create – from a dialed-down driveway display to a rock-the-block pyrotechnic performance.
Like most folks, you'll probably want something in the middle, which means a nice mix of ground effects and aerial fireworks that won't break the bank. This list includes both ground items and a few aerial fireworks for those that want to take their show to the next level. Items 1-5 are some great inexpensive items that offer a great value, and items 6-10 are my personal favorites from a few different categories.
** For your convenience, you can now visit the Pinnacle Fireworks website to order ahead for curbside pickup. You are also welcome to visit our 4,000 square-foot open-air tent to shop in person! For indoor shopping, you can also find many of these same items (plus a few different ones) at Riverside Fireworks located at 17023 Chamber Springs Road in Siloam Springs, Ark. **
I've included three prices on each item:
1) The retail price.
2) The price at the Pinnacle Fireworks tent – where every item is 50% off retail!
3) The price Motherlode readers will enjoy with their discount. That's right – the Motherlode 10% discount stacks with the 50% off retail discount! (For online orders, enter coupon code PYROMAMA at checkout. For onsite purchases, just ask for the Motherlode discount at checkout).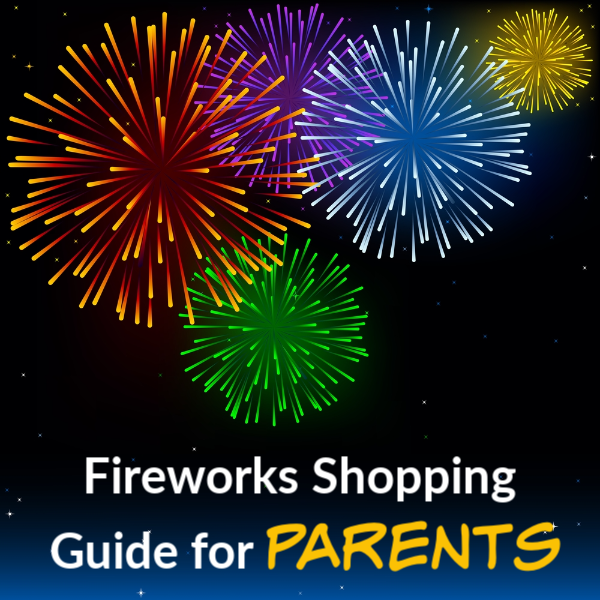 Budget-Friendly Fireworks
Retail Price $5.94
Pinnacle Price $2.97
Motherlode Price $2.67
Smoke balls are a staple at any 4th of July gathering, but it's time to upgrade! These color smoke grenades are FUSELESS! That's right – just pull the ring and the smoke starts billowing. No fiddling with lighters or punks! And not only do you get to choose your favorite colors, but these high-quality smoke grenades last up to 90 SECONDS long!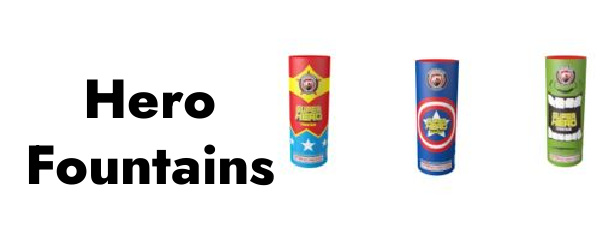 Retail Price $15.94
Pinnacle Price $7.97
Motherlode Price $7.17
Who doesn't love superheroes? Now you can choose your favorite hero label (carefully designed to avoid copyright infringement while keeping prices reasonable) in fountain form! Each lasts a minute long, and each one has a different unique performance!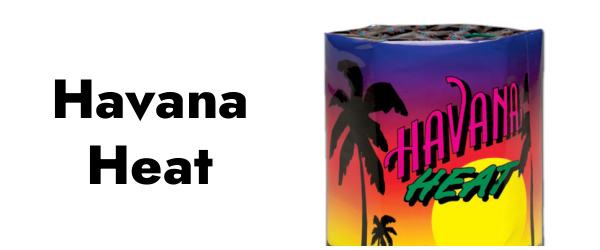 Retail Price $33.94
Pinnacle Price $16.97
Motherlode Price $15.27
This long-lasting fountain is a great value at the normal price, so it's a SUPER value at the Motherlode price! Coming in at nearly 3 minutes long, it has every effect they could think of: multi-color pearls, shimmering sparks, crackling stars, and yes – even a few of those whistles that sound like a hawk soaring above! If you don't mind a little noise, and you want a long-duration ground effects show, turn up the heat with Havana Heat!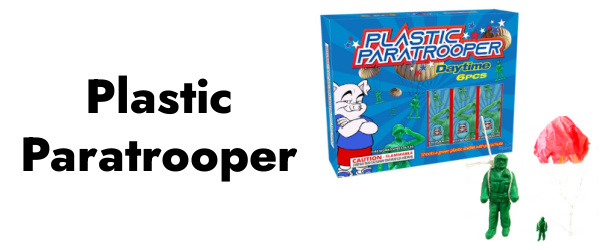 Retail Price $9.94
Pinnacle Price $4.97
Motherlode Price $4.47
Ahh, parachutes. A standard item in any shopping basket on Independence Day. The perfect item to keep the kids entertained before it gets dark. But we all know the kids prefer a prize hanging from their parachute rather than a cardboard tube, and what could be better than a real plastic army man? Kids are happy. Parents are happy. America is happy.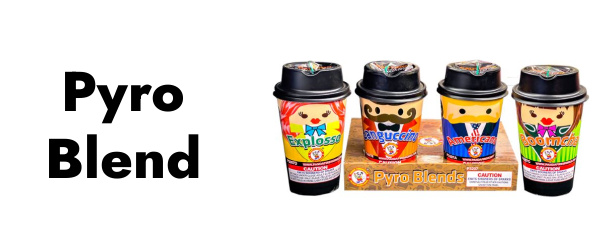 Retail Price $17.94
Pinnacle Price $8.97
Motherlode Price $8.07
Back again this year are these incredible fountains that are shaped like your favorite cup of drive-through coffee! I'm not afraid to say it, these are just downright adorable! Each one lasts about 30 seconds with a unique mix of effects and colors. Fair warning, what these babies lack in caffeine, they make up for in noisy crackling effects, so they'll be sure to wake you up one way or another! Celebrate this Americana holiday with a cup of Pyro Blend, sold individually. If you like them a latte, you can even pick up a 4-pack with a handy drink carrier tray!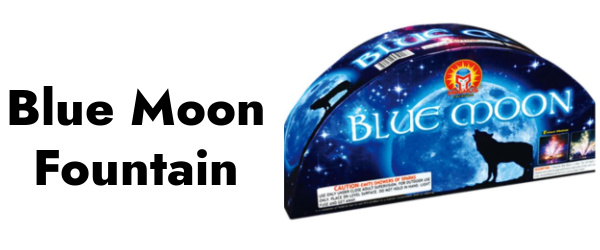 Adam's Recommendations
Retail Price $49.94
Pinnacle Price $24.97
Motherlode Price $22.47
I love this fountain because it is fan-shaped, which really makes for a wide pattern of effects! Blue-ish, purple-ish stars emerge from several angles with rich gold sparks to kick off the show! You then get sprays of glitter stars, crackling stars, flittering stars, and an incredible (and noisy!) finale that sounds like 8,000 mosquitos hitting a bug-zapper all at the same time!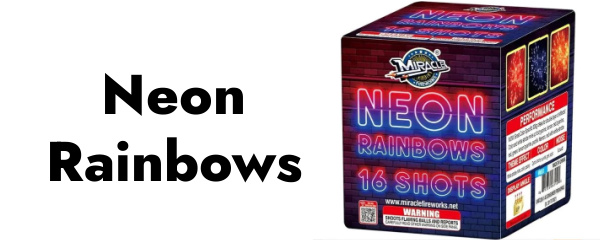 Retail Price $47.94
Pinnacle Price $23.97
Motherlode Price $21.57
If you want your fireworks show to have a variety of colors, this is the cake for you! Beautiful bursts fire one at a time in each of several vivid neon colors: red, green, yellow, blue, purple, and cyan! Plus, it has a built-in 4-shot finale!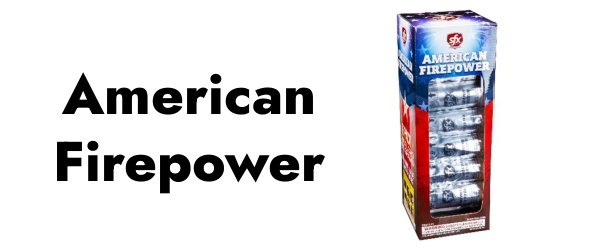 Retail Price $80.00
Pinnacle Price $40.00
Motherlode Price $36.00
Definitely reserved for ages 16 and up, these single-shot shells launch from the included reloadable tube. If you want to put some red, white, and blue colors in the sky this 4th of July, this is the shell kit for you. Make no mistake – these are BIG and LOUD.
Each shell launches into the sky with a satisfying "thunk," then has an enormous burst with a combination of red, white, and blue effects. Plus, this max-load 60-gram shell comes in a budget-friendly 6-pack, meaning the artillery shell lover in your family can get professional-style shells without breaking the bank.
SAFETY REMINDER: Always place launch tube on a hard, flat surface and brace with bricks or similar heavy weight. Keep a safe distance from people, pets, and structures. Make sure you have overhead clearance. Only load and light one shell at a time and never load shells upside down. Questions? Just ask us!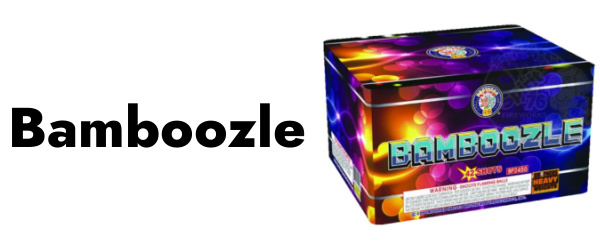 Retail Price $120.00
Pinnacle Price $60.00
Motherlode Price $54.00
We carried this item in previous years but couldn't get it last year due to supply chain issues. But it's BACK! Bamboozle makes the list this year because of its great value. This budget-sized cake lasts a minute long and has a variety of effects, including gold with multi-color stars and strobing stars, silver swirling comets, and whistling tails to glitter bouquets! It has a little bit of everything!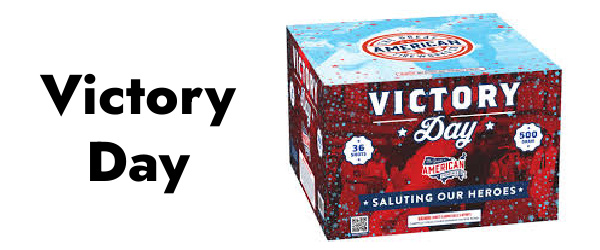 Retail Price $200
Pinnacle Price $100
Motherlode Price $90
Victory Day features a 40-second performance that starts with 12 steady shots of alternating red, green, silver, and gold glitter breaks with a horsetail pistil. Then the fun really starts. It speeds up with 18 rapid-fire shots that lead to 6-shot blast of silver tails to crackling breaks with delay cracking pistils!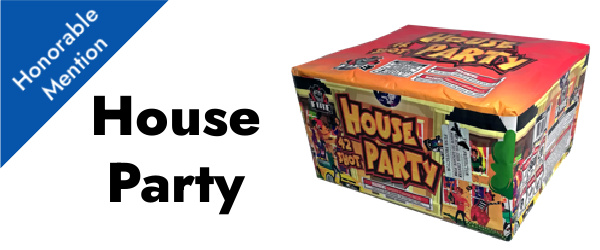 Honorable Mention: House Party 42-Shot
Retail Price $80.00
Pinnacle Price $40.00
Motherlode Price $36.00
No need to BYOB, this mid-range 350g cake has it all! Red, green, blue, and purple stars with silver strobes! Then buckle up for 4 sweeping rows of fast-paced red, purple, and green comets with glitter tails and mines! PLUS a built-in finale…wow!
SAFETY TIP: Never stand over an item when you light the fuse, just in case the fuse burns faster than you expect. Stay low and light from the side, leaving yourself plenty of distance to retreat after you light the fuse. If you're not sure how to use a certain item or what to expect after you light the fuse, ask a team member at Pinnacle Fireworks.
Pinnacle Fireworks is located at I-49 and W Don Tyson Parkway (Exit 70), behind Walmart Neighborhood Market on Jennifer Terrace. The tent is open June 28th – July 5th. For more info on special offers and giveaways, you can follow them on Facebook by clicking here. The Motherlode Mama discount is valid June 28th through July 4th.