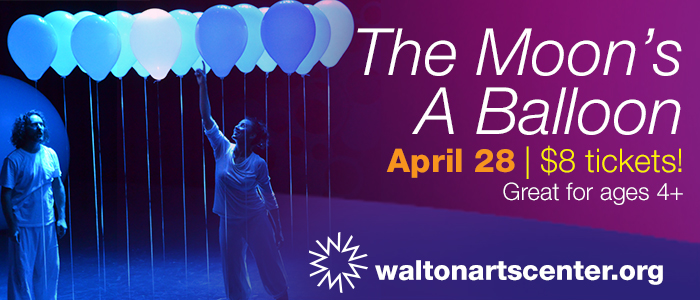 Happy Monday, mamas!  Today we're giving away 4 tickets to see the kid's show The Moon's a Balloon at Walton Arts Center on April 28th!
A balloon can be a friend to play with or a maker of friendships. It can hold its breath for days and disappear in an instant. It can make your hair stand on end and fill you with laughter. A balloon can be something loved or something lost; something shared or something broken. Is the moon a balloon? It can be. A balloon can be anything you want it to be.
ABOUT THE SHOW: The Moon's a Balloon was inspired by a poem by ee cummings which suggests that amazing possibilities can come from the simplest of things. The Moon's a Balloon is a visual-theater production that celebrates the possibilities of play, the making of friendships and the wonder of creation. One of the underlying themes of the show is that all sorts of possibilities reside in the simplest of things.
Simple white balloons, two performers and a musician can, through exploration, play and a search for meaning, give rise to a rich variety of composition, beauty, laughter, wonder, joy and story. Best for ages 4+
This video gives you a little sneak peek into the show:
HOW TO ENTER: If you'd love to win these tickets to see The Moon's a Balloon, click on the word "comments" (right under the headline of this post) and scroll down to the bottom of the comments posted by other moms. Then write a quick comment telling us about something fun that your kids have imagined. Do they have an imaginary friend? Do they pretend to be a puppy or kitten?

You can also email your answer to us at giveaways@nwaMotherlode.com.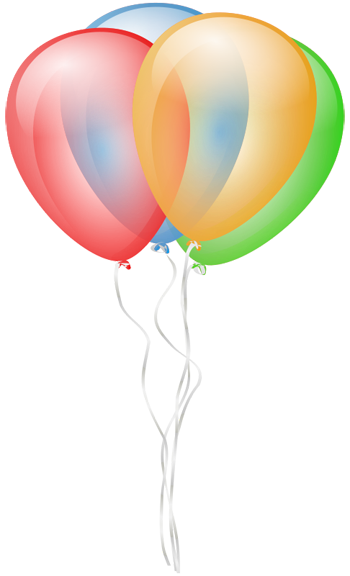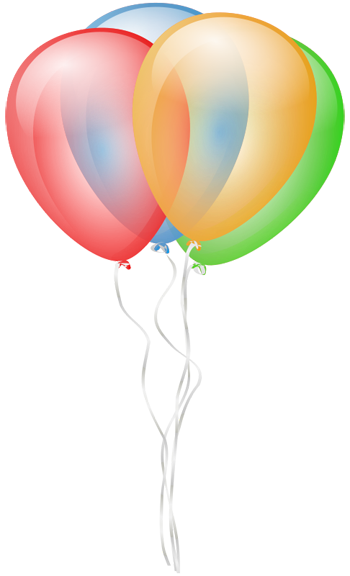 INCREASE YOUR ODDS OF WINNING: Help us spread the word about this giveaway by emailing your friends and family about the giveaway. We'll give you an extra chance to win for every person you tell. Just be sure to put giveaways@nwaMotherlode.com on the CC line of your note so we can give you proper credit.
Our newsletter subscribers get access to the good stuff, including exclusive giveaways (like this one), information about local events, local mom interviews, recipes and more.
The nwaMotherlode newsletter is delivered straight to your inbox so you don't miss anything awesome. CLICK HERE to sign up. We won't fill your inbox with info, no worries. We only send out newsletters when there's something in it for you — and we know you'll be interested in hearing about it.
BE SOCIAL: You can also earn extra chances to win by commenting on our Facebook page, following us on Twitter or following us on Instagram. If you do any of those, just mention it in your comment or email so we can give you proper credit.
We'll choose the winner on Friday! If you want to go ahead and grab tickets to this show, CLICK HERE to visit the Walton Arts Center page with more details or to buy them online. Tickets can also be purchased in-person at Walton Arts Center's Box Office or by calling 479.443.5600.