Mamas, listen up: this show is going to be a HUGE celebration of Mother's Day in all its beauty and chaos.
Gwen and I went to the Listen to Your Mother rehearsal on Saturday and got to hear all our fellow cast members' stories. At times, we laughed so hard we cried. And other times we just straight-up cried.
Seriously, we were blown away by the talented writers who will be representing all the amazing faces of motherhod. I'll give you a little hint about what Gwen and I will be reading about based on the titles: Booby Trap and Are We Done Yet? We'd love for all our NWA mama friends to come see us in the show! (It will be good to look out and see your faces 'cuz we are just a teensy bit nervous about it! Ha!)
The Listen to Your Mother show (NWA style) is Sunday, April 29th, at Walton Arts Center's Starr Theater. Today we're giving away TWO tickets to the show. Woo-hoo! The winner can bring along her best mama friend, her own mama or even her husband. We promise it will be a bonding experience.

If you don't want to hedge your bets, you can go ahead and buy tickets online from the Walton Arts Center website, call 479.443.5600, or stop by the box office on Dickson Street. Tickets are $18 and ALL the net proceeds go to the local  Arkansas Visitation and Exchange Center (AVEC), which assists families going through difficult times. The show is expected to sell out, so get your tickets sooner rather than later!
HOW TO ENTER: To win the two tickets to see Listen to Your Mother, click on the orange comment button at the bottom of this post and tell us one of your favorite stories about this crazy, blissful, amazing privilege we call motherhood — or even one about your own mother. I love to tell my daughter about the day she was born and she loves to hear the one about how she threw a temper tantrum in Rick's Bakery and they practically threw us out of the place. As far as a story about my mother, we always loved it when she threw responsibility out the window (which was rare) and acted like one of the kids. I still remember her beating me in a race that one time.
HOW TO INCREASE YOUR ODDS: If you really, really want to hear these amazing stories about motherhood, you can easily increase your odds of winning. Just email your friends/family about the giveaway and we'll give you an extra chance to win for each person you tell. Just be sure to put giveaways@nwaMotherlode.com on the CC line of your email so we can give you proper credit.
ABOUT THE SHOW: Listen To Your Mother is a national series of live readings — from mothers who publish online — in celebration of Mother's Day. Each production is directed, produced, and performed by local communities, for local communities.
After the first (very successful) 2010 premier Listen To Your Mother show in Madison, bloggers began asking for LTYM shows in their communities.
Last year, LTYM national director Ann Imig hand-picked bloggers to produce local LTYM shows in five cities across the country in celebration of Mother's Day 2011.
This year, Northwest Arkansas was added to the line-up, thanks to the persistence of local author/blogger Lela Davidson. She's producing/directing the NWA show along with fellow mama blogger Stephanie McCratic.
We talked to Ann about what the LTYM show means to moms and communities:
Why do you think this show resonates so much with mothers and audiences?
I think LTYM comes at a time of an interesting dichotomy in Motherhood. In some ways I think our generation of parents has more pressure than ever. We're supposed to scrutinize every ingredient on every morsel of food we feed our kids (for those of us who can even afford to consider it).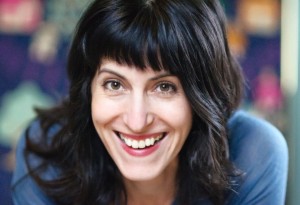 Married along with Martha Stewart Weddings and mothering along with pinterest suggests our homes–even our children's lunches– should be organized, beautiful, and craftastic (and organic and environmental) at all times. The image of the hard-bodied "MILF" pervades the media and even for those of us who balk at it–it's there, lingering in our psyche. And many people are doing this with less income and resources than they need.
I could go on and on (and now I know what my next blog post is going to be about). This coincides with an opportunity for Mothers to speak out like never before–through the blogosphere and now through LTYM. I think we need each other to laugh and cry through all this pressure–to validate and celebrate the realities and work of raising humans and being women.
Why do you think it's so important for the shows to be produced, directed and performed by local communities? Oh, and how did Lela really convince you that NWA needed to produce a LTYM show?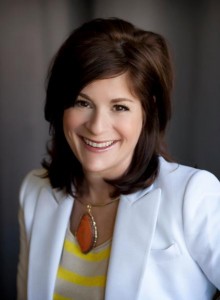 LTYM is successful because we select people who are experts, show leadership tendencies, and are involved both in their local community and online. We select cities where we know the hosts have connections to fund their show, can find talent, and create a celebration that will resonate with their community. The other prerequisite is an enormous desire to do the show, because it's a lot of work and especially for people who've never produced or directed. Lela has that winning combination. Plus, have you met her? You can't help but say yes to Lela.
So many writers are introverts. How did you get that first group of women in Madison to agree to read their stories out loud?I have not found that writers are introverts. Quite the contrary–I've found that people in general are dying to be heard. Even if they're scared out of their wits to get up to that podium–they do.
How has LTYM evolved since that first one just two years ago? Since my first show in Madison, LTYM has become an unstoppable giant. I'm running after her, trying to catch up.
Thanks for sharing, Ann!
We're honored to be part of this show. Here's a list of the NWA cast (click on each name to see where they blog and click HERE to read all the mamas' bios):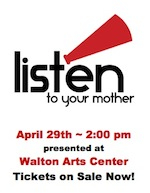 Jasmine Brown