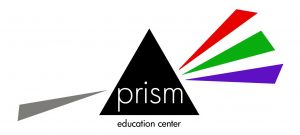 There's a new non-profit school on Razorback Road in Fayetteville that's offering summer programs for the first time this year.
Prism Education Center is currently enrolling children 18 months to 13 years for the summer. The school is providing a substantial number of scholarships or tuition discounts to families that meet certain financial requirements.
The private school will serve students in grades K-8th grade starting in the fall of 2012.
Prism offers full day care or part-time enrichment programs this summer from May 29-August 3. Director Misty Newcomb said school-age students will participate in both enrichment programs and academic programs to keep their minds "alert" over the summer break.
For more information about preschool programs visit Prism here.
Below are a few clubs that will meet over the summer:
Theater and Drama
Economics Club
Entrepreneurs Club
4-H Club
Gardening Club
Arts Club
Filmmaking
Playwrite
Dance
The clubs are primarily for school-age children, but some clubs are offered for preschoolers, including ballet, music, and a pre-tech club.
Prism offers tuition discounts and full scholarships to over half its students. For a full list of fees, tuition, and discounts, visit the fees page.