Mamas and writerly friends, auditions are OPEN! But not for long!
You have until Feb. 29th to send in that great story/post/essay you've written about any aspect of motherhood. Northwest Arkansas will have a local performance of the national Mother's Day series of live readings called Listen to Your Mother and emailing your story is the first step.
nwaMotherlode is proud to be a sponsor of the event.
The live event will be Sunday, April 29th, at Walton Arts Center Starr Theater at 2 p.m. If you'd rather just be part of the audience, that's OK, too. Show your support!

Email your original "humorous, poignant, and soulful words about the beauty, the beast, and the barely-rested that is MOTHERHOOD" (or any mother-person in your life) to: LTYMShowNWA@gmail.com.
Your piece should be roughly 5 minutes or less when read aloud.
After e-mailing your essay, the LTYM organizers will contact those they wish to see at live auditions to be held at a time and location TBD.

Remember, you don't have to be a mom to be involved. Write about your own mother, a woman who has been your mentor-mom or even your thoughts about impending motherhood. Everyone has a story to tell. Will you share it with Northwest Arkansas and beyond?
Listen to Your Mother recently announced that 10% of all ticket proceeds and any show profit after expenses will benefit Arkansas Visitation and Exchange Center (AVEC).
This center allows children to have access to their parents through the provision of supervised visitation and monitored exchanges in a child-friendly environment that emphasizes parent and child safety. Parents are typically referred to the center with a court order or agreement between both parents.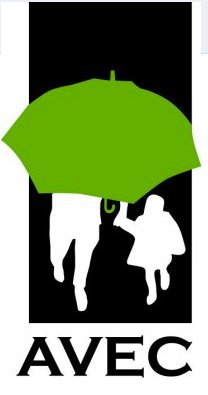 Parents going through separation, divorce, and/or a custody process may have multiple issues that can compromise a child's safety and/or the safety of a parent that family. Therefore, to protect the children and parents, the family may seek out or be ordered to a program that will supervise a parent's access with their child. At AVEC supervised visitation involves providing on site, one-on-one monitoring and observation of parenting time by trained professionals.
Children often experience conflicting emotions as a normal reaction to the separation of their parents, which can be intensified when other issues are present in the family such as domestic violence, child abuse, substance abuse, and mental health issues.
The center acts as a buffer for children by preventing contact between the adult parents, and thus allowing children to have access to their parents without being exposed to adult problems. AVEC supports the individual needs of families experiencing many issues that may compromise their safety when providing access or exchanging children.
Lela Davidson, local author and blogger, is the NWA producer. She jumped through lots of hoops to get LTYM here and NWA is one of only 10 locations selected this year from a pool of interested cities for 2012.
Stephanie McCratric at Evolved Mommy is working with Lela to make the event fabulous.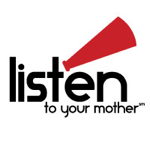 ABOUT LTYM: LTYM features live readings by local writers on the beauty, the beast, and the barely-rested of motherhood, in celebration of Mother's Day. Born of the creative work of mothers who publish on-line, each production is directed, produced, and performed by local communities, for local communities, with (at least) 10% of ticket proceeds benefiting a local non-profit cause.
Beginning with one show in Madison, Wis., in 2010, five different cities hosted LTYM shows in 2011 and a national Mother's Day movement was born. This year the list includes: Austin, Chicago, DC, Madison, Northwest Indiana, New York City, Philadelphia, San Francisco, Spokane and (woot!) Northwest Arkansas.
LTYM recently announced that BlogHer, Inc. is continuing its National Media Sponsorship for 2012. BlogHer is the largest community of women who blog: 25+ million unique visitors per month, and hosts the world's largest conference for women in social media –BlogHer.com/about
More information is available at the LTYMS national website www.listenyourmothershow.