By Shannon Magsam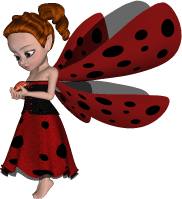 As I type this at the kitchen table, I can see my large Christmas tree still holding court in the living room. This year I used all my incoming Christmas cards to help decorate the tree and I've enjoyed seeing friends and family peeking out at me from the branches. I could say I don't have the energy to tear the tree apart and put everything away, but mostly it's because I don't have the heart.
Well, I didn't. Until today.
I've decided it's time to face the facts: it's a new year and time to move forward. I redeemed my Sanctuary Spa & Salon gift certificate yesterday (thanks again, hubs) and luxuriated with a one-hour massage that led right into the salon chair for a shorter, sassier haircut. And then I ate a vegetable-heavy salad for lunch. A few external incentives to mentally usher me into 2009.
I'm really looking forward to continuing the journey that started when Gwen and I launched nwaMotherlode last May. Much like motherhood, starting this new venture has been equal parts daunting and thrilling along the way. We have some wonderful plans for our first full year in business and I'm excited about all the possibilities.
On the home front, Ladybug is about to turn 7 – "the age of reason" as I've heard it called. She's grown up enough to do so much on her own now (like pour her own milk and wipe her own tush), but still young enough to say things like, "I wish I was a fish. Then I could keep playing while I poo-pooed." (She got a new fish tank for Christmas and this is a fascinating fact.)
The other love of my life, hubby John, is still the person I always think of first when I have something really awesome to share.
God is good and I am so grateful.
Of course, like many women this time of year, I'm also a few pounds heavier than I was this time last year. I know – just go ahead and groan. I'm sick of everyone's New Year's Resolutions myself. I'm trying not to make a big list. I really just want to shed a few inches before summer lures me out to the swimming pool in broad daylight.
Here are the top five things I plan to practice on the road to slimming down over the next few months:
Drink more water since it helps make me feel fuller and eliminates adding "empty calories" to my daily intake. Plus, my skin will look better.
Brush my teeth more often. I've never seen this advice anywhere before, but it helps me to beat late-night cravings if I brush soon after dinner (you know how yucky food can taste after you brush). Eating late at night is a no-brainer. I had a friend whose insomniac husband started going to bed earlier every night and he lost about 10 pounds in a month without even trying. It turned out that when he stayed up too late, he inevitably got hungry and ate two or three bowls of cereal each night. Interesting, huh?
Move more. That could mean more dancing in the living room with the kiddo, extra "tickle fights" with the husband or taking the dog for a walk a few days a week. I also have a work-out video that I actually enjoy doing (I literally had to wipe dust off the videotape before using it recently. Nice.)
Eat more fruits and vegetables. And that's not just to lose weight, but to be a healthier person. I mean, I KNOW this, but lately I've noticed I rarely eat these healthy foods. The added benefit will be that I'll be full of good stuff, so I'll eat less of the bad stuff, right?
Stop buying trigger foods that I just can't resist, like Ferrero Rocher chocolates, Milano Double Chocolate Cookies and Salt & Vinegar chips. I need to immediately get rid of the two 6.8-ounce "giant" Symphony bars that just begged to be opened each time I open one particular kitchen cabinet. My husband gave these to Ladybug and me for Christmas. He meant well.
On an unrelated note, I wanted to let you know that the polls are open for voting for Weblog awards: 2008 weblogawards polls