By Shannon Magsam
I'm reminded of our recent trip to Philadelphia every time I sit down. Or back up against a counter. Or sleep on my back.
That's because I have a vivid bruise on my left butt cheek the size of a softball. And it HURTS. I'd like to say I got this bruise after a fall while skiing, biking or running in a half marathon. The truth is, I fell down in the shower last week while visiting my husband's sisters in Philly. How old does that make me sound? I've fallen and I can't get up! Maybe I need one of those emergency alert devices already?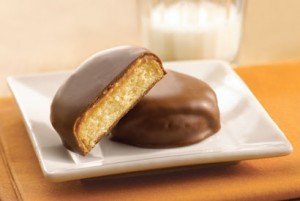 Along with the bruise – and a few boxes of Tastykakes— I also brought back some vivid memories from our trip:
Because of the freak snowstorm in Atlanta, our trip was delayed by two days. MUCH better than the poor folks who spent extended stays in airport terminals.
We all went to Gettysburg and my husband was finally able to tour the battlefields. He's fascinated with the Civil War. He grew up in Philadelphia and many of his family members still live there. But he's been in Arkansas since he was about 12. As we were walking into the visitor's center with our Yankee relatives, Ladybug leaned over to me and whispered, "Which side are we on?" I had to explain that the Civil War is over, but that Arkansas was member of the Confederate states at the time. Truthfully, being there made me sad. So many losses.
We got to really visit with John's sisters, his brothers-in-law and his nieces.

Sean Patrick

We got to meet John's niece Kelly's new baby, Sean Patrick.  He is six months old and a total doll.

Ladybug's horse won the race at Dave & Buster's (Derby Owner's Club). She loves that game!
John and I got to go out on a date. We went to see the new Harry Potter movie and it was good, but a real downer.
Unfortunately, since I was not back in Arkansas, I didn't get to eat hog jowl, cabbage and black-eyed peas on New Year's Day. You know – for good luck. Some might say I'm lucky that I didn't have to eat it. Instead, I had honey-baked ham, which was delicious. But, meh, I'm not superstitious anyway.
As far as New Year's Resolutions, I didn't sit down and write out a list like I normally would.
But as I was catching up on all my blogs when I got back this week, I liked one blogger's idea to have a word or phrase to meditate on in the New Year. My problem is it's hard to pick just one. Do I pick a go-getter word for work (deliver)? And what about in my relationship with my husband and daughter (present)? My spiritual life (open)? Maybe there's one word for all of them, but I'm not sure what it is. Possibly this: centered.
I've always agreed with the notion that when you've hammered out what your personal goals and values are, decisions aren't really that hard to make. And making good decisions in your life helps keeps you centered.
Anyway, I'm rambling. After nearly two weeks away (we spent a week with my extended family the week BEFORE Christmas), I'm glad to be back home. For as long as it lasts. My sister in Conway is about to have her third baby, Hudson, and I plan to be there when he's born. I'm just waiting for the call.

But this week I have to admit I was glad when school started back on Tuesday and The Man went back to work. As much as I enjoyed our family vacation time, I was craving some "alone" time.  Just me and my big ole bruise.

Shannon Magsam is mom to 8-year-old Ladybug, married to Ladybug's dad, John, and co-creator of nwaMotherlode.com. To read previously published installments of Life With Ladybug, click here. Leave a comment if you're so inclined. I'd love to hear your deep thoughts!