By Jade Stone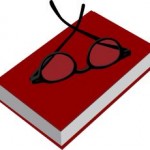 I hope this finds you all happy and satisfied with the holidays, though it appears the peace of the holiday season has officially ended and we are left to nurse the "holiday hangover" which results from overindulgence in food, drink, and spending. Though I will miss the days I was given to sit and read in peace, I suppose I must return to the real world and the job that allows me to live in it!
I must admit, a very small part of me is thankful for the reprieve from acknowledging that this was Jay's last Christmas with us before he leaves for Iraq. I don't remember the last time being this hard. It seems that, though I was not willing to admit it, I have been thinking about this the entire break and to some extent agonizing over it.
Now, I know it does me no good to do this but I suppose my emotional being and my logical being are playing separate roles these days! In fact, sometimes I actually feel as though they might be at war with one another — one constantly reasoning that everything is fine and no emotion in the world will stop this train from leaving the station, while the other simply spilling bigger tears with each round of "what ifs". Imagine that running around in your head and you will truly know my plight for the next 6 months.

But this holiday season really did me in. So far, my "logical" side was winning and I had no trouble going through the daily routine without scrutinizing all of the possibilities that may lie ahead. But as the clock struck 12:01 am on New Year's day, after the magic moment was ushered in by Auld Lang Syne and sealed with a kiss, my walls of resolve came crashing down