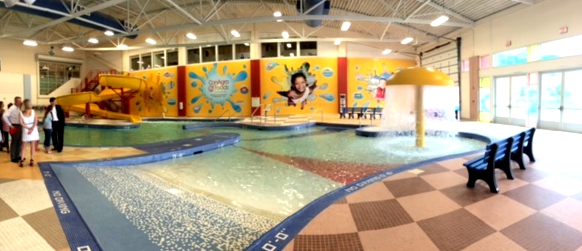 After 20 years of hosting Northwest Arkansas kids and their families who love to splash, swim and slide, The Jones Center's much-loved Splash Pool and Fun Slide had earned itself a face lift. (There have been 60,000 visits to the indoor pools at The Jones Center since January alone!) Last Friday, September 11,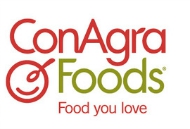 2015, we were there to watch as Jones Center executives cut the red ribbon on the renovated pool — a huge gift made possible by donations from ConAgra Foods.
We LOVE the Splash Pool's new look. It's light, bright and kid-friendly, showing off huge splashes of colorful graphics that feature real kids who live and play here in Northwest Arkansas. (Can you imagine how excited those kids are going to be when they see their own faces on the walls of the Splash Pool area? So cool!)
The bottom of the pool is nice and smooth now, which is a must-have for little swimmers with tender feet. The always-popular mushroom water fountain is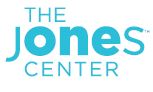 back in action, and the slide is better than ever. Right across from the Splash Pool and Fun Slide is the Junior Olympic-Size Competition Pool, which is host to the Razorback Aquatic Swim Team, the Springdale High School Swim Team, lots of regional swim meets as well as lap swimming and deep water aerobics classes, too. There are also public swim sessions and plenty of birthday party action. Local lifeguards often get their certification and training done at the Jones Center pool, too.
We're also including the Jones Center Indoor Pool Complex as part of our popular "Outings Under $20" series of activities because you can swim for only $3 per swimmer (and it's FREE if you're a Jones Center member.) And remember that The Jones Center is located about mid-way along the 36-mile Razorback Greenway Trails System, which means you and the kids could bike there, go swimming to cool off and then bike back home.
Because The Jones Center has been a part of our community for 20 years now, it's sometimes easy to forget about just how much it has to offer. They're always adding new programs and opportunities, so be sure to check their calendar often and don't forget about the birthday party options. Nearly 1 million visits are made to The Jones Center each year which shows just how much it's growing.
On behalf of our fellow Northwest Arkansas mamas, we'd like to say a big THANK YOU to The Jones Center for being such an incredible and affordable place for local families to play and learn. (The Jones Center also sponsors the monthly Calendar of Events here on nwaMotherlode.com, one of the site's most popular features.) And thanks also to the great team at ConAgra Foods for giving so generously and making the new and improved pool a reality.