16 But do not forget to do good and to share, for with such sacrifices God is well pleased.
Hebrews 13:16 (NKJV)
By Bro. John L. Cash
Working with young people, Susan and I have always found ourselves in need of stories and lessons for youth meetings and Sunday school. I'll bet it's the same with you—at least I hope so! Today I wanted to share with you an excellent resource, which is Biblically sound, spiritually challenging, and free of charge.
The website is www.bulletininserts.org. It is an amazing resource, made up of hundreds of free lessons and stories that can be used in so many situations as you teach others about the Christian life. It's handy because each article can be printed on a single sheet of paper. I've used this website for Sunday school lessons, youth activities, Bible camp devotions, and many other ways. (You can click on the graphic below to go check it out.)

Presently, I use the back of the weekly prayer list at our country church as a place to share a missionary biography from this website for my congregation to read. I'm not doing a good job in conveying just how good these articles are; you just need to check out the website for yourself.
Today's Scripture lesson (at the top) tells us that "sharing" is a sacrifice that is well-pleasing to God. I hope you'll print some of these lessons to share with others and that you'll share the website with others who will also find it useful. Brighten this world by sharing the Good News of Jesus everywhere you go.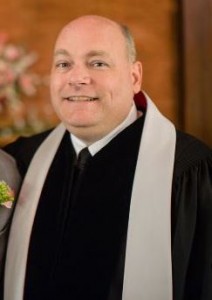 Dr. John L. Cash is the "Country Preacher Dad." He was raised in Stuttgart, Arkansas, and has spent the last 30 years being a country preacher in the piney woods five miles south of the little town of Hickory, Mississippi. (On week days has a desk-job at a public school, where he used to teach Latin on closed-circuit-television.) He and his lovely wife, Susan, live in the parsonage next door to the Antioch Christian Church (where the piano player and the Preacher's wife like to go to Oxford to watch Ole Miss play football.) Their kids include Spencer (age 24), his wife Madeline (age 24), and Seth (age 21). You can send him a note at brotherjohn@ilovechurchcamp.com .