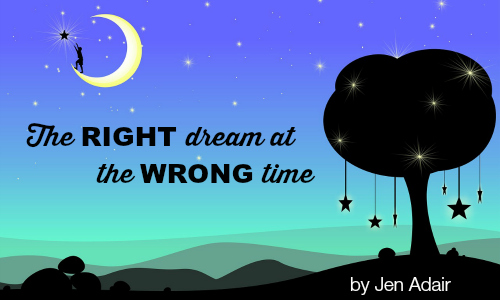 By Jen Adair, Blogger at Slightly Tilted, Entreprenuer, Homeschool Mom to two fab kiddos
What is up with dreams? Aren't they just the weirdest combinations of things you didn't even realize entered your consciousness until you wake up in the morning wondering who hijacked your sanity? Take, for example, my weirdo dream the other night. It was about a fish. Not just any fish. A fish I saw a million times in my Facebook feed.
I never even read the fish story, but the headline said a guy caught a catfish that was something like 8 feet long and 280 pounds. I don't know if it's true. I just saw a big fish. Didn't even think about it. Or, I thought I didn't. That night I dreamed that the Game and Fish Commission wanted me to track where this fish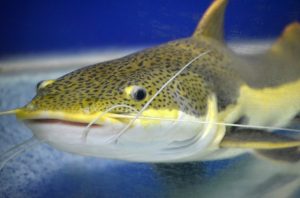 used to live. So…they hooked up ropes to the back of the fish and I held on while the fish drug me around a lake. The fish stopped. Apparently, the fish was circling me from below, tying me up in the ropes. All of a sudden, the fish sprang up out the water, hitting me square in the back.
I woke up on the floor in my bedroom, my back aching, and totally ticked off at a pretend catfish that had knocked me out of bed. (Please tell me this has happened to you.)
I'm full of dreams. Both the ones I dream at night and the ones that involve my real, awake life. Some are crazy, some are not. The thing about dreams is that they never come to fruition when you expect them to. This has been a hard lesson for me  — I'm very impatient. God has had to flat knock me out a couple of times to get me to slow down and wait for the perfect time.
Does this happen to you guys? You dream of a new house, a new career, a baby, the perfect man…and then you try to rush it and MAKE those things happen instead of just waiting for the perfect time for your perfect dream to become realized? I don't mean that you're not supposed to do things to help out the situation, but do you force something when the door keeps closing on you? I do.
I always dreamed of having my own business. Always. I didn't expect to get to homeschool the two children I was told I probably wouldn't even be able to have. And now…after impatiently waiting until they were a little older and the homeschool chaos is a little more under control, I have my own business. I have more than I ever thought I could have — it just didn't happen in the way or at the time I thought it should.
And I've been stressed. And moody. And frustrated. And now I look back and think about how dumb I was and how much better it is that everything happened the way it did.
The dreams I have for my life were placed in me for some reason by someone who knows me better than I know myself. The fact of the matter is you have the right dreams, too. However, the right dream at the wrong time won't really get you anywhere. Trust me. I have the bruises to prove it.
No, really. I have bruises…from being thrown out of my bed by a huge catfish.
Hey, some dreams are better than others.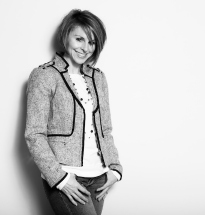 Hey. I'm Jen Adair. I'm an entrepreneur. Homeschool mom. CEO of organized chaos. Ok – it's really not all that organized. Some days are great, some are not, some days I feel invincible, some days I can barely get out of bed. BUT…it's my life and I'm living it. Browse my collection of random thoughts, humor (well, I think I'm funny!), images, links, whatever…at my blog Slightly Tilted. Sharing is caring, people! 🙂