sponsored post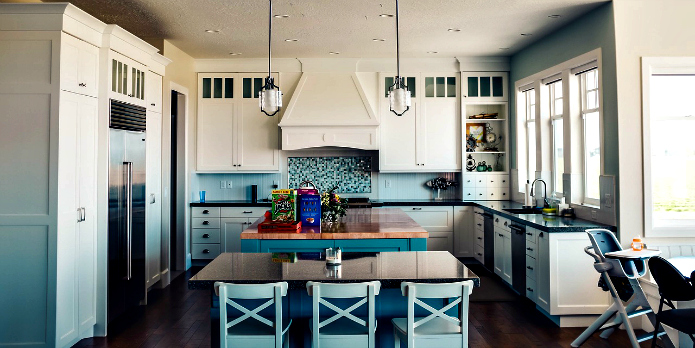 Mamas, we know from experience how BUSY this time of year is. The weeks leading up to the end of school are a blur with recitals, awards assemblies, sports banquets, end-of-year school programs, graduation ceremonies, etc. The list of things to do seems endless, which means it feels that much tougher to make plans for what to cook.
So we went in search of some easy but delicious (and good-for-you) recipes that you can keep in your back pocket, and we hit the jackpot on the Produce for Kids website, which provides easy, fun recipes and encourages healthy eating. Through partnerships with produce and grocery stores, the organization has also donated more than $6.4 million to charities that benefit kids and families. (Since 2015, Produce for Kids has been donating to the Feeding America charity.)
The recipe below is for an easy, comforting cheesy casserole that knows how to sneak in a few veggies, too. This can be made ahead of time in anticipation of one of those days when time is super short.
Ingredients:
1

 

tablespoon

 

olive oil

3

 

tablespoons

 

unsalted butter

3

 

tablespoons

 

all-purpose flour

1/2

 

cup

 

low-sodium chicken broth

1/2

 

cup

 

skim milk

1/2

 

teaspoon

 

curry powder

1/4

 

teaspoon

 

pepper

1 (16 oz.)

 

package

 

Green Giant™ Fresh Cauliflower Crumbles®

8

 

ounces

 

broccoli florets

1/2

 

cup

 

shredded lowfat Cheddar cheese
Directions:
Return skillet to medium-low heat. Add butter and let melt. Add flour and whisk 1 minute. Whisk in broth and milk until smooth. Bring to a simmer and cook 2-3 minutes, or until thickened. Remove from heat and stir in curry powder and pepper.

Preheat oven to 375ºF. Spray 8×8-inch baking dish with cooking spray.

Place cauliflower and broccoli in large bowl, cover and microwave on HIGH 3 minutes. Let cool slightly. Add chicken and prepared sauce and mix well. Transfer to baking dish and top with cheese.

Bake 20-25 minutes, or until bubbly and cheese is melted.
And here's an easy side-salad…
If you make the casserole featured above ahead of time, all you'd need to do is throw together this side salad (in 10 minutes) and dinner is ready. We love the splash of pretty orange segments in this dish. This recipe serves 8.
Ingredients:
Directions:
Whisk together oil, vinegar, sugar, hot sauce, salt and pepper in bowl. Set aside.

Combine lettuce, celery, green onions and mandarins in large bowl. Pour dressing over salad and mix well. Top with toasted almonds.
 And here's the perfect drink for spring and summer…
Most kids (and adults) love lemonade but not the crazy amount of sugar that often comes in it. This Sparkling Pomegranate Lemonade recipe allows you to use less sugar without the drink becoming too tart for little ones.
Ingredients:
1

 

cup

 

freshly squeezed Meyer lemon juice

,

 

from 6-8 lemons

1/2

 

cup

 

Pom Wonderful® juice

6

 

cups

 

sparkling water

,

 

chilled

1/4

 

cup

 

agave nectar
Directions:
Mix ingredients together in a large pitcher. Serve chilled.
For more fun recipes: If you're always on the hunt for new recipes that are kid-friendly, follow Produce for Kids on Facebook, Instagram, Pinterest and Twitter.
How you can help: In Northwest Arkansas, you'll find Produce for Kids signage at area Harps stores and Price Cutter. When you see the signs, consider buying some of the brands (shown below) which are part of the Produce for Kids program. By supporting those brands, you'll be helping this organization give back to local Feeding America food bank programs, which help thousands of people in Northwest Arkansas.